Angry Airlines Call for Global War Zone Protections
By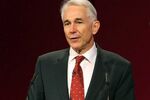 The destruction of Malaysia Airlines Flight 17 over a war zone in Ukraine has shaken airline executives and sparked calls for industrywide change. At a United Nations meeting on Tuesday the airlines demanded better information from governments about flight dangers and stronger controls on the sale and deployment of antiaircraft weapons.
"The world's airlines are angry," Tony Tyler, director general of the International Air Transport Association, said after the meeting held by a UN civil-aviation organization in Montreal. "Civil aircraft are instruments of peace. They should not be the target of weapons of war."
The gathering of airline leaders, airport executives, and air traffic controllers was called as an urgent response to the airlines' requests for clearer government-coordinated guidance on where it's safe to fly following the July 17 tragedy. Before the downing of MH17, global airlines largely considered eastern Ukraine safe to overfly at high altitudes. Almost every airline has now stopped flying over the country. But many carriers still routinely fly over other conflict areas, such as Iraq, Afghanistan, Pakistan, Ethiopia, Syria, and Iran. The U.S., for example, prohibits commercial flights over only a few nations, including Libya and North Korea.
The unrest in Israel—which led to a 36-hour flight ban for U.S. airlines on July 22-23—underscores the shortcomings of the current system. After a Hamas rocket landed near Tel Aviv's Ben Gurion Airport, three U.S. airlines canceled their flights. Israel, angry about the ban, insisted that flights into Tel Aviv remained safe.
European regulators, meanwhile, urged EU airlines not to fly there but did not prohibit them from doing so, and British Airways continued operating its Tel Aviv flights. "This is all far from the authoritative, accurate, consistent, and unequivocal information needed to support effective decisions on such an important issue," said Tyler, the former chief executive officer of Cathay Pacific Airways. "Governments must do better."
Airlines also want new international controls to govern the design, assembly, and sale of powerful missile systems such as the Russian-built SA-11 Gadfly suspected of downing the Malaysia Air Boeing 777, which was cruising at 33,000 feet on a flight from Amsterdam. The shoot-down killed 298 passengers and crew.
Before it's here, it's on the Bloomberg Terminal.
LEARN MORE