Zillow to Acquire Trulia for $3.5 Billion in Stock
Jing Cao and Pui-Wing Tam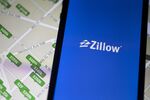 Zillow Inc. agreed to purchase Trulia Inc. for $3.5 billion in an all-stock deal that is designed to make the combined entity the largest in online real estate advertising.
Trulia shareholders will receive 0.444 shares of Zillow for each share of Trulia, the companies said in a statement today. That's equivalent to Zillow offering $70.53 a share for Trulia, or 25 percent above Trulia's closing price of $56.35 on July 25. Zillow shareholders will own two-thirds of the combined company, while Trulia stockholders will own a third.
Trulia Chief Executive Officer Pete Flint will continue leading the site and join Zillow's board. He will report to Zillow CEO Spencer Rascoff, the companies said. A second Trulia board member, who hasn't been determined yet, will also join Zillow's board.
The deal positions a unified Zillow and Trulia to capture a larger share of digital real estate ads as more people shift house hunting onto the Web and property agents deploy more marketing dollars onto the Internet. While there are other real estate websites such as Move Inc. and Redfin Corp. that are growing, Zillow and Trulia are the top two most-visited property sites in the U.S. tracked by ComScore Inc.
"The opportunity here is very large -- both companies are growing extremely fast," said Ron Josey, an analyst at JMP Securities who rates Zillow the equivalent of a buy. "They should be able to benefit from some sort of brand awareness and the network effect just grows with this deal alone."
Stock Trading
Zillow and Trulia shares jumped on July 24 when Bloomberg News reported deal talks between the companies, with Zillow stock rising 15 percent and Trulia's soaring 32 percent. Zillow closed at $158.86 in New York on July 25.
Zillow rose 0.9 percent to $160.32 at today's close in New York. Trulia rose 15 percent to $65.04.
Rascoff said in an interview that the deal to buy Trulia signals that Zillow is creating a portfolio of online real estate brands, which lets the company appeal to the broadest audiences and attract the biggest set of real estate advertisers. The strategy is akin to how IAC/InterActiveCorp has multiple online dating brands such as Match.com and Tinder, he said.
"This clearly solidifies our brand portfolio approach," Rascoff said. "What's taking shape is the creation of a real estate media company."
The combination is projected to cut expenses by at least $100 million a year by 2016, including savings in advertising and hiring costs, Rascoff said on a conference call.
Password: Jungle
Zillow and Trulia help house hunters find information on homes, generating revenue by selling advertising and charging real estate agents to place their listing prominently. The companies estimate total spending on real estate advertising in the U.S. is $12 billion a year, of which Zillow and Trulia together currently have less than 4 percent of the market. Still, regulators must approve the deal before it can close because the companies are the two biggest real estate websites.
Rascoff said that Zillow approached Trulia about a deal six weeks ago. Discussions were veiled in secrecy, with Trulia codenamed Tiger and Zillow codenamed Zebra. Communications about the deal required the password of jungle, he said.
"We suggested that now might be a good time to combine," Rascoff said in the interview. "Both of us are coming in from a position of strength and there is a lot of revenue momentum. The stars aligned."
Zillow's Deals
The deal is the largest acquisition for Zillow, according to data compiled by Bloomberg. The Seattle-based company under Rascoff's leadership bought New York real estate website Streeteasy.com for $50 million last year and apartment-search site HotPads Inc. for $16 million in 2012. Earlier this month, Zillow purchased Retsly Software Inc., a Vancouver-based real estate company.
Zillow's annual revenue is expected to reach about $311 million this year, an increase of about 58 percent from last year, the data show. The company posted a $12.5 million loss last year and is projected to post a $17 million loss this year, according to data compiled by Bloomberg.
Trulia's revenue is expected to rise 76 percent this year to about $253 million, after more than doubling the previous year, estimates compiled by Bloomberg show. The San Francisco-based company reported a net loss of $17.8 million last year, which is projected to widen to $60.6 million this year, according to data compiled by Bloomberg.
Last month, the company said it would cut some jobs and take a charge in its second quarter.
No Profit
Neither Zillow nor Trulia is profitable on an annual basis. Each Zillow visitor is worth about $89, while each Trulia visitor is worth about $48, based on the number of site visitors divided by the enterprise value, according to Abram Garver, managing director of BG Strategic Advisors. Only a small share of those visitors will lead to a home sale or lease with potential fees, he said.
"At the end of the day, Zillow and Trulia have to make money, and neither do," Garver, whose company advises mergers in the $25 million to $200 million range, said in an e-mail. "What good are the eyeballs if you can't convert?"
'Lifestyle Surfing'
The market for real estate search engines has improved as the housing market rebounded from the worst crash since the Great Depression, leading to a surge in Zillow and Trulia shares in the past two years. Home prices have jumped 26 percent from a March 2012 low, according to the S&P/Case-Shiller index of 20 cities. Existing-home sales climbed in June to an eight-month high as listings increased, the National Association of Realtors reported last week.
"Portals like Zillow and Trulia have created a whole new additional category of real estate lifestyle surfing for consumers who are interested in home prices and community information, even though they may not be in the market to buy or sell a home in the immediate future," said Stefan Swanepoel, a consultant and author on real estate trends.
Zillow was advised by Goldman Sachs Group Inc., where Rascoff previously worked as an investment banker, with Shearman & Sterling LLP and Perkins Coie LLP acting as legal counsel. Trulia was advised by JPMorgan Chase & Co. and Qatalyst Partners, with Goodwin Procter LLP and Wilson Sonsini Goodrich & Rosati as legal counsel.
Before it's here, it's on the Bloomberg Terminal.
LEARN MORE