pursuits
Too Cool for School: The Line's Boutique Hotel Rivals
A look at the Line's biggest competitors and a sampling of what grumpy visitors think of them
A look at the Line's biggest competitors and a sampling of what grumpy visitors think of them.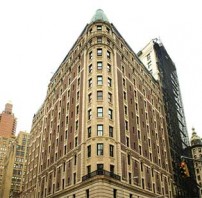 The Ace
Founded: 1999
Hotels: 7
Tourist Gripe: "Guys from a bachelor party were lounging around the pool area. … I would not choose the Ace [in Palm Springs, Calif.,] for a weekend away with my husband, but I would consider going back with girlfriends, even at my advanced age."—DianaMR, Lake Bluff, Ill.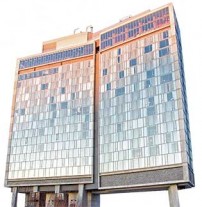 The Standard
Founded: 1999
Hotels: 5
Tourist Gripe: "The Standard is a beautiful hotel in a great area, but the service is truly horrible. From the moment we arrived to check in, the staff was all cool New York pretension with little idea how to actually serve customers."—AnujN, San Francisco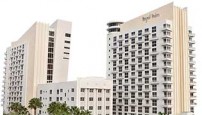 The James
Founded: 2005
Hotels: 3
Tourist Gripe: "Upon check-in [in Miami], we learned that the hotel overbooked for double guest rooms and we would be upgraded to a suite. The upgrade sounded great until we realized the suites only had one bed per room and one of us would have to stay on a cot."—Bergellie, Charlotte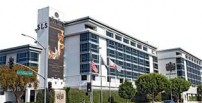 The SLS
Founded: 2008
Hotels: 3
Tourist Gripe: "Entering the [L.A.] lobby, I thought there had been a power outage! Very dark and austere. Mirrors everywhere you look. Room was spacious but not user-friendly. Lots of bells and whistles, but not at all practical for families."—LizS, Sydney

The Public
Founded: 2011
Hotels: 1
Tourist Gripe: "The restaurant and bar were fantastic [in Chicago], but the rooms made me feel as if I was in a nice college dorm room with Ikea-like sparse furnishings. And it's the only place in recent history where I had to ask for a bar of soap after the room had been attended to."—23PaulH, Chicago
Reviews, all from TripAdvisor.com, were edited for clarity.
Before it's here, it's on the Bloomberg Terminal.
LEARN MORE