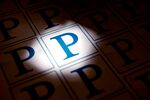 The political silly season can't come soon enough for Pandora Media. The 2012 elections were a boon for the online radio company, which reports earnings later Thursday, July 24, and it has spent the years since preparing to do even better in 2014.
Political advertising is big business for media companies, especially after the Supreme Court loosened restrictions on spending in 2010. Television broadcasters made about 12 percent of their revenue from politics in 2012, according to Moody's. No one expects this year to be equally lucrative—midterms can't compete with presidential years for spending—but Pandora has probably grown faster than the shrinking expected in the overall pool of advertising expenditures. The amount of money spent on digital political advertising has expanded 20-fold since 2010, according to research firm Borrell Associates.
Pandora is in a slightly different position than other Internet companies, because its goal is almost entirely to siphon ad dollars from traditional radio. It's better prepared to do so this time around. The company has more than doubled the number of markets where it sells ads and has improved its targeting capabilities, a major advantage over traditional radio. Pandora has information about the age, gender, and ZIP Code of its users. Tim Westergren, the company's co-founder, has said that it can tell with 90 percent accuracy whether a specific Pandora listener is a Republican, Independent, or Democrat based on his or her activity on the network.
Pandora has been making this pitch to all its advertisers, but political customers will be more receptive, says Corey Barrett, an analyst with Pacific Crest Securities. "Investors haven't really contemplated how big a factor political advertising is in radio. They also underestimate how effective the pitch is from Pandora," he says. "The political advertisers will really sit up and listen when you say you can target by ZIP Code."
There are some risks to consider ahead of Pandora's political-advertising blitz. Like all consumer Internet companies, Pandora closely watches the balance of advertising to content, to make money without alienating its users. And Pandora has learned that this calculation is particularly important when dealing in political advertising.
"When we do take advertising dollars from political movements in particular, the number of e-mails and calls to customer service goes up quite dramatically, and not thanking us for targeting them, generally," said Michael Herring, Pandora's chief financial officer, in a conference call with investors in February. "It's just because politics strikes a raw nerve here no matter what your demographic is."
Before it's here, it's on the Bloomberg Terminal.
LEARN MORE