Don't Tell Me How Bad British Food Was -- I Ate It
undefined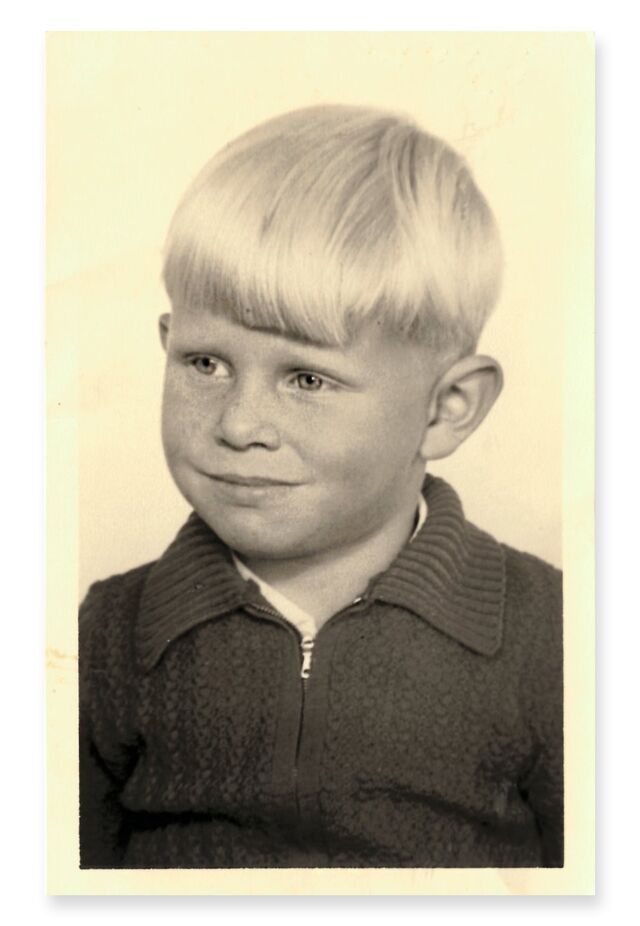 Chef Raymond Blanc says that when he moved to the U.K. from France in 1972, you had to have breakfast three times a day if you wanted to eat well.
I remember those times. He is right. Dining out was a luxury for ordinary Britons and restaurants reflected the fact that most people weren't very interested in food.
When I was a young school kid in the early 1960s, my teachers would force me to eat food I couldn't bear. I used to cry, sitting alone after my classmates had gone out to play. I still struggle when I encounter things that I was made to eat then. Beetroot is particularly problematic.
Growing up as a teenager in Oxford, my favorite place to eat out was called Berni Inn. It was part of a national chain whose exotic options included gammon steak with pineapple and Irish coffee with a thick layer of cream on top.
After leaving high school I went to work for British Railways, traveling the country and occasionally staying away from home. My allowance ran to fish and chips but just once I decided to spend big -- and dined at a local Berni Inn.
As a student in London from 1974-77, I went out to restaurants fewer than a dozen times in three years.
I was more excited by the arrival of burger chains such as McDonald's, by Baskin Robbins ice-cream parlors and other U.S. imports. They were bright and exciting compared with the gloomy steak bars, curry houses and Chinese restaurants that we knew.
Kebab Shop
The opening of a kebab shop near my hall of residence in Islington was cause for celebration. The meat tasted so good.
The cost of accommodation at the hall included two meals a day in its basement dining hall and three at weekends.
Spending on eating out was a luxury and money was tight. I used to enjoy the theater and found I could go regularly if I bought cheap tickets and never bought an ice cream or a drink.
I lived at the end of Exmouth Market. It was a rundown street then. Now, it is lined with restaurants. The pub where I went for a drink with fellow students on my first day at the London School of Economics is now the Caribbean diner Cottons.
(Against the odds, two local restaurants have survived: Kolossi Grill and Quality Chop House.)
Of course, there were some exceptional places to dine in London in the 1970s. Le Gavroche, a fine French establishment that currently holds two Michelin stars, opened in 1967. It was simply out of the price range of ordinary people.
Trip to Paris
On a trip to Paris at the time, I was amazed by how good food could taste. I used to visit tiny bistros on the Left Bank and devour prix-fixe menus where even Brussels sprouts, cooked al dente and sprinkled with herbs, were palatable.
There were setbacks. I remember my horror on being served steak tartare. I didn't know anyone ate raw meat. Another time, why was everyone ordering fish for breakfast? I'd never heard of croissants and thought diners were asking for poisson. Even the coffee was great. It tasted like a New Wave movie.
I returned to Paris in the late 1990s after an absence of more than 20 years and had some awful meals at random restaurants in tourist districts. More fool me.
The seeds of change in the U.K. were sown by the arrival of French chefs led by Albert and Michel Roux and Pierre Koffmann, who inspired British proteges such as Marco Pierre White and Gordon Ramsay. I remember visiting Ramsay's Aubergine in 1998. I had never experienced such refined cooking.
The pace of change continues to accelerate with chefs such as Jason Atherton (Pollen Street Social), Heston Blumenthal (Fat Duck), Eric Chavot (Brasserie Chavot), Brett Graham (Ledbury), Fergus Henderson (St John), Philip Howard (Square), Bruno Loubet (Bistrot Bruno Loubet) and Nuno Mendes (Chiltern Firehouse).
Many are from overseas. The energy and affluence of London draws talent from across Europe and around the world. Chefs are no different in this regard.
Greater Diversity
Some people say London is now among the most exciting restaurant cities. It's not only Britons. The French chef Alain Ducasse has published a book, "J'Aime London."
"I love the diversity," Ducasse says. "Paris has fine dining, bistro and contemporary French today. London has much greater diversity."
You don't have to spend a fortune to eat well.
Inexpensive options include Blanchette (French), Hereford Road (British), Jugged Hare (pub), Koya (noodles), Mangal Ocakbasi (Turkish), Pitt Cue Co (barbecue), Pizza Pilgrims (pizza), Polpo (Italian), Poppies (fish & chips), Rosa's (Thai), Sedap (Malaysian), Tayyabs (Indian), Sichuan Folk (Chinese) and Zedel (European).
Attempting to name the best city in the world for eating out is meaningless. One of the joys of food is that the pleasure is so subjective. Similarly, diners experience restaurants in different ways. Your favorite may be the one where you fell in love, or where they know your name and what you like to eat.
Chefs such as Blumenthal say the U.K. has great food traditions. They passed me by. These days, I am proud of British restaurants. They don't need to be the best in the world. It's enough that they are good.
(Richard Vines is the chief food critic for Bloomberg. Opinions expressed are his own. Follow him on Twitter @richardvines)
Before it's here, it's on the Bloomberg Terminal.
LEARN MORE