Corinthian Spent $320,000 on Lobbying Amid Demise
Laura Litvan and Kelly Blessing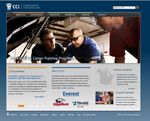 Corinthian Colleges Inc. lobbied for its survival until the end.
The for-profit company, which agreed to shut or sell its 107 campuses after the government limited its access to student aid, spent $320,000 on lobbying in the quarter ended June 30, according to public disclosures. Corinthian spent $100,000 more than the University of California and almost twice the $165,000 outlay by Harvard University.
Corinthian, which serves about 72,000 students and faces allegations in multiple states of falsifying job placement and marketing data, disclosed that it spent part of the money pushing back on the U.S. Education Department's authority to regulate its business.
"It's a classic case of a company that is not winning and perhaps cannot win its argument on the merits," said Sheila Krumholz, executive director of the nonpartisan Center for Responsive Politics in Washington. "That's when the money is deployed to help grease the skids on their agenda."
Kent Jenkins, a spokesman for Santa Ana, California-based Corinthian, said the expenditures covered many items, including advocating for legislation it has long supported and negotiations with the department on the July 3 accord under which the company will shutter 12 schools and put the rest up for sale. Since then, the company has cut back on some of its spending with outside lobbying shops, he said in an e-mail.
"As a result, we expect that our third-quarter disclosure will reflect a decrease in spending," Jenkins said.
2013 Spending
Annual lobbying expenditures on education reached $84.5 million in 2013, with Corinthian ranked third among industry players at $1.08 million, according to the Center for Responsive Politics. The Association of American Medical Colleges led with $2.47 million. San Diego-based Bridgepoint Education Inc. was second with $1.35 million.
For-profit colleges have been under scrutiny from Congress and the Obama administration for years for their recruitment practices and student borrowing. Corinthian, owner of Everest,Heald and WyoTech schools, is under investigation by 20 states, the Securities and Exchange Commission, the Consumer Financial Protection Bureau and the Justice Department.
Corinthian's downfall, the biggest collapse in U.S. higher education, began on June 19, when the Education Department imposed a 21-day waiting period for it to draw on federal student aid, creating a cash crunch. Typically, schools receive the funds within 72 hours.
Monitor Appointed
The agency said it took action after the company failed to address allegations of falsifying job placement rates, grades and attendance at some of its schools. Corinthian has denied wrongdoing. Late last week, the department appointed former U.S. Attorney Patrick Fitzgerald as an independent monitor to oversee Corinthian's wind-down process.
In its latest disclosures, Corinthian reported costs associated with its in-house, three-person lobbying operation. Jenkins, the company's spokesman, said expenses increased from the first quarter because it hired someone to head the Washington office, a position that had been vacant.
Corinthian's expenditures included $90,000 for two outside firms. Its hired lobbyists include former Representative Vic Fazio, a California Democrat who served in the House from 1978 to 1999, and Ed Pagano, who earlier served under President Barack Obama as his top liaison with the U.S. Senate from 2012 until early this year.
Their firm -- Akin Gump Strauss Hauer & Feld LLP -- reported that it was specifically lobbying for a bill introduced by Representative Virginia Foxx, a North Carolina Republican, that bars the Education Department from crafting rules governing "gainful employment" and "credit hours."
Gainful Employment
Gainful employment is a set of proposed regulations that tie for-profit colleges' eligibility for federal student loans and grants to student debt and income levels, default rates and other metrics. The for-profit college industry has been fighting them for four years.
Foxx's measure, which has 10 co-sponsors, was approved by the House Education and Workforce Committee last September, but has never come up for a vote before the full House.
Foxx has worked for years "to stop regulations from undermining the flexibility and choice that have always allowed American colleges and universities to innovate," according to Ross Groen, her press secretary.
Political Action
Corinthian's political action committee has donated $5,000 to Foxx's 2014 re-election campaign. Two of the other co-sponsors -- Democrat Alcee Hastings of Florida and Republican John Kline of Minnesota, also received campaign cash from the PAC, $2,500 for Hastings and $5,000 for Kline.
Kline is opposed to the gainful employment regulation because it would deny students access to the institutions of their choice, according to a spokesman. Nobody from Hastings' office replied to a request for comment.
Corinthian's in-house team also said it lobbied against the gainful employment rule and the department's 21-day delay on financial-aid disbursement.
Pressure has continued to fall on Corinthian and other for-profit colleges. Senator Richard Durbin of Illinois, the No. 2 Senate Democratic leader, said this week he has successfully inserted language into an annual defense spending bill that would limit the proportion of income that for-profit colleges can derive from federal student-aid programs used by military service members. It also bars those aid program funds from being used for marketing purposes.
Durbin called on the Education Department and state agencies to end all new Corinthian enrollment.
"Before signing up for class and student debt, every student should know Corinthian schools are going out of business," Durbin said in a July 21 statement.
The Education Department is providing $35 million in student aid for Corinthian to run classes for students who have chosen to complete their courses, according to a department statement.
Before it's here, it's on the Bloomberg Terminal.
LEARN MORE