A Legal Test for a Drugmaker's Off-Label Cancer Treatment
Paul M. Barrett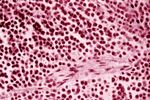 Celgene has been battling allegations in court that it improperly promoted its cancer drug Thalomid for uses not approved by federal regulators. And the big biotech manufacturer will now have to continue the battle after a federal judge refused to dismiss a False Claims Act lawsuit filed by a former saleswoman.
The case has drawn attention because it raises important questions about when and how manufacturers may encourage doctors to prescribe medications for uses that haven't been specifically approved by the U.S. Food and Drug Administration.
Thalomid is a new generation of the notorious morning-sickness drug thalidomide, which in the early 1960s was linked to birth defects and prompted landmark legislation to expand the FDA's regulatory authority. Decades later, Celgene brought Thalomid, and a related drug called Revlimid, back to the marketplace to fight cancer.
In her suit, which was unsealed in federal court in Los Angeles in February, former saleswoman Beverly Brown alleged that "Celgene's initial marketing efforts for Thalomid were tantamount to ongoing human experimentation." She claimed that her ex-employer marketed Thalomid and Revlimid for purposes unapproved by the FDA, leading to unlawful claims for reimbursement from programs such as Medicare and Medicaid. "Because Celgene marketed the drug off-label," the suit added, "patients and their medical advisers were denied the appropriate warnings provided in a package insert when a product is used on-label."
Brown, who said she worked for Celgene from 2001 to 2011, filed her suit on behalf of the government as allowed under the False Claims Act. That statute empowers individual whistle-blowers to seek a share of any recovery, if a defendant is found to have cheated federal agencies.
Celgene has denied any wrongdoing, pointing out that physicians generally are allowed to prescribe drugs for purposes that haven't been specifically approved by the FDA. The company asked a federal judge in Los Angeles to dismiss the case before trial because it failed to state a plausible claim.
In a July 10 ruling, U.S. District Judge George King denied the company's motion, saying that Brown's allegations, if backed up by adequate evidence, did lay out a coherent and sufficient theory of corporate wrongdoing. Indeed, in a 16-page ruling, King seemed to go out of his way to chide the company for making unconvincing arguments. At one point, he noted that Celgene's position "is belied by its own evidence." At another, he described a company contention as "fatuous."
Celgene, King wrote, "cannot reasonably suggest that the 100-plus pages in the third amended complaint do not give adequate notice of the misconduct alleged—as a direct participant in Celgene's off-label promotion, Brown sets out the particular workings of a scheme that was communicated directly to her by those perpetrating the fraud."
Before counting her winnings, however, Brown will have to do much more than survive a motion to dismiss. The judge's ruling allows her attorneys to move ahead with the arduous process of demanding documents and conducting depositions, the preliminary steps before a trial. And before Celgene has to face a jury, it will almost certainly be back in front of Judge King, asking again for the suit to be tossed.
Before it's here, it's on the Bloomberg Terminal.
LEARN MORE