pursuits
Pizza Hut Hopes the Teenage Mutant Ninja Turtles Will Boost Sales
By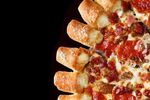 Pizza Hut didn't blink at the chance to once again be the official pizza partner for the new Teenage Mutant Ninja Turtles movie that will come out next month.  In honor of the pizza-loving, martial arts-mastering reptiles, Pizza Hut has designed four pizza recipes "based upon the personalities of each Turtle" available through the end of August, according to Pizza Hut spokesman Doug Terfehr. Earlier TMNT movies, which were on the big screen in 1990, 1991, and 1993, also featured Pizza Hut-ninja turtle tie-ins.
Here's how Pizza Hut has interpreted the four Ninja Turtles this time, based on the official personality profiles provided below by the chain. Note that none contain actual turtle flesh:
• Leonardo ("Undisputed leader of the group"): Onions, black olives, green pepper, and mushrooms
• Donatello ("Brains of the operation"): Chicken, mushroom, green pepper, and tomatoes
• Raphael ("Cool, quiet, kind of rude"): Pepperoni, Italian sausage, bacon, and beef
• Michelangelo ("Party animal"): Pepperoni, ham, pineapple, and jalapeño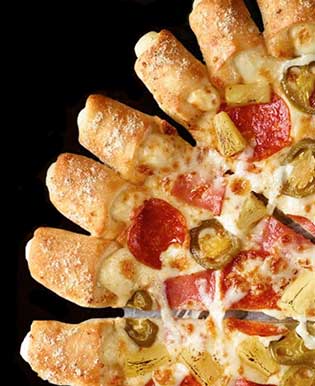 So Leonardo's a vegetarian, Donatello eats like a nutritionist, Raphael has a serious beef with everything, and Michelangelo's at a Hawaiian buffet? Yes. "Paramount had to approve each recipe to make sure it was consistent with the Turtles' personalities," Terfehr says. Since launching on July 7, the Raphael pizza has been the most popular.
The tie-in could give Pizza Hut a much-needed lift because same-store sales have been down, though Terfehr says the company sees the collaboration mainly as an avenue to gain pop culture relevance. In addition to Pizza Hut pizzas appearing in earlier movies, the company was the sole initial distributor of the Teenage Mutant Ninja Turtles' rock album from MCA Records, Coming Out Of Their Shells, in 1990. The turtles also have been marketed via other foods, such as cereal and Ellio's frozen pizza.
Before it's here, it's on the Bloomberg Terminal.
LEARN MORE