Brazil to Spend Record $600 Million to Boost Olympic Medal Hopes
Tariq Panja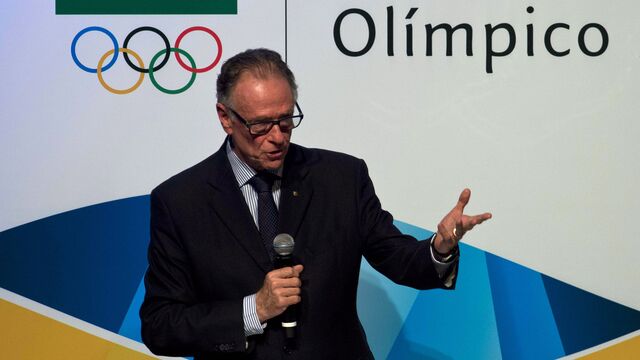 Brazil's Olympic Committee will spend a record $600 million in an attempt to secure a top 10 medals ranking when the Summer Games take place in Rio de Janeiro in 2016.
Through a combination of public and private funding, the country will prepare 400 athletes with the aim of as many as 30 medals, 13 more than the the team achieved at London 2012. For that event, Brazil, which was joint 14th place on the total medals ranking, spent $350 million. It was 22nd in gold medals.
Hosting duties gives Brazil responsibility to outperform its previous records, said Marcus Vinicius, director of sport at Brazil's Olympic Committee.
"Our idea for Olympic power is not focusing on some three or four sports," Vinicius told reporters following a press conference in Rio. "It's more open for more sports. For us, Olympic power is more than 10 or 12 different disciplines."
Brazil's funding increase mirrors that of Britain, the 2012 host. It spent 300 million pounds ($511 million), including 200 million pounds from public sources, and secured 65 medals, including 29 gold, for its biggest haul since 1908. Britain finished 10th at the Sydney Games in 2000 with a budget of 58.9 million pounds.
China topped the table for gold medals when it won 51 in Beijing. That number fell to 38 four years later in London.
Brazil is starting to focus on the Olympics following the end of the soccer World Cup this month. That event left many in the country distraught after its team suffered a record 7-1 defeat to eventual winner Germany in the semifinal.
Hosting Pressure
Coach Luiz Felipe Scolari and soccer federation head Jose Maria Marin said before and during the tournament that anything less than a victory would be a failure, with Marin saying "we'll all go to hell" if the team didn't win. Scolari left his post after the loss.
The 17 medals the team achieved in London was Brazil's best performance. Aiming for a top 10 finish won't put pressure on athletes in a similar manner to that imposed on the nation's soccer players, said Carlos Nuzman, head of the local Olympic committee. Brazil's soccer players met with psychologists to deal with the pressure of performing. Its Olympians will get similar assistance.
"You can't compare this ambition," Nuzman said. "All the work is being done to put the athletes in the best condition."
Brazil isn't setting any targets for gold medals, Vinicius said. He said as well as improving in sports Brazil has historically performed well in like sailing, judo and beach volleyball, medals have also been targeted in canoeing, boxing, gymnastics and pentathlon.
"We don't use the color of medals," he said.
Before it's here, it's on the Bloomberg Terminal.
LEARN MORE