Detroit Workers Vote for Benefit-Cutting Bankruptcy Plan
Steven Church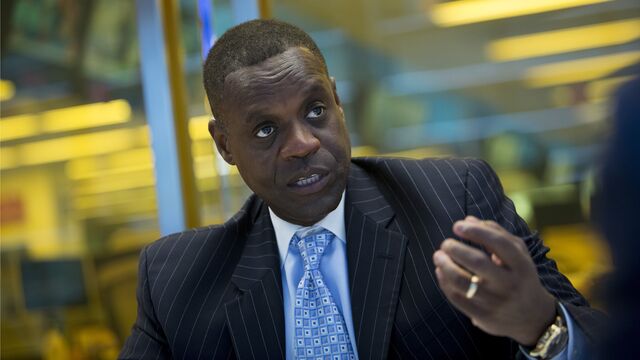 Detroit public workers and retirees voted to accept cuts to their pensions and health-care benefits, moving the city closer to winning approval of a bankruptcy exit plan that eliminates $7.4 billion in debt.
While the vote reported yesterday isn't binding on U.S. Bankruptcy Judge Steven Rhodes, he will take it into consideration when deciding whether to approve the plan.
"The voting shows strong support for the city's plan to adjust its debts and for the investment necessary to provide essential services and put Detroit on secure financial footing," the city's emergency financial manager, Kevyn Orr, said in a statement.
The tally was filed the same day a court-appointed adviser released her conclusion that the city's plan of adjustment was workable. Rhodes is set to hold a trial starting next month on whether the plan is fair to creditors and feasible. He has said he won't give the adviser's conclusion more weight than the opinions of any other expert in the case during the trial, which may last almost six weeks.
Since Orr filed the record $18 billion bankruptcy a year ago this month, he has negotiated with stakeholders including public workers and pension systems on a plan to stabilize the finances of Michigan's biggest city after decades of decline.
Arts Plan
The centerpiece of those talks was a promise by the state of Michigan, a group of charitable foundations and the Detroit Institute of Arts to put more than $650 million into the city's underfunded pensions.
That money was contingent on the unions and retirees accepting a plan that shields the museum and its billions of dollars' worth of treasures from creditors.
Current and former city employees, as well as investors, would be forced to take less than the $10.4 billion they are owed if Rhodes approves the plan. Some bondholders would recover as little as 11 percent of their claims. Others will be paid in full.
The city still faces opposition from some groups of bondholders and insurers, who have failed to reach an agreement on cuts after months of mediation overseen by a federal judge.
'Equitable Treatment'
"We understand why the retirees and unions voted in favor of the city's plan -- if we were offered a similar deal we too would approve the plan," Financial Guaranty Insurance Co. said in a statement. FGIC insured pension-related debt that the city is proposing to pay at 11 cents on the dollar. "We are compelled to fight for the fair and equitable treatment that is our right under the bankruptcy code."
The 40 investors that hold all $2.4 billion in the pension debt, issued 2005 and 2006 to shore up the city's retirement system, voted against the plan.
Holders of limited tax obligation bonds also rejected the plan, according to the filing yesterday in Detroit federal court. Unlimited tax bond holders voted in favor by the necessary majorities.
Weeks after Rhodes issued a key ruling that allowed the city to keep its bankruptcy protection, Orr began announcing deals with creditor groups. He has tried to speed the bankruptcy process, aiming to get out within 18 months of filing.
Retired police and firefighters are to collect all of their current monthly pension checks, while general employees would get about 95 percent of theirs. The police and firefighters would see future cost-of-living increases reduced, while general employees would lose that benefit entirely.
Health Benefits
Both groups would also see their retiree health benefits cut. The changes would result in a 74 percent reduction in the city's total post-employment benefit costs.
The biggest unions, including the American Federation of State, County and Municipal Employees and the United Auto Workers, negotiated deals that reduced the size of proposed pension cuts. The unions, and groups representing retired city workers, urged their members to vote in favor of the plan.
More than 5,800 current and retired police and firefighters did just that, while fewer than 1,300 rejected it, according to yesterday's filing. Among the city's current and retired general workers, about 6,200 voted in favor, while almost 2,300 voted against.
The case is In re City of Detroit, 13-bk-53846, U.S. Bankruptcy Court, Eastern District of Michigan (Detroit).
Before it's here, it's on the Bloomberg Terminal.
LEARN MORE