Herman Miller Buys DWR for $154 Million. What Does That Mean for Chairs?
by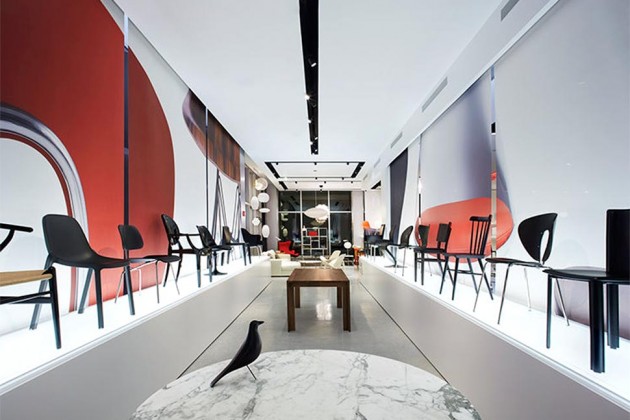 Herman Miller, the manufacturer of classic midcentury designs, will buy the contemporary retailer Design Within Reach (DWR) for $154 million in a bid to establish itself as a "premier lifestyle brand."
Herman Miller actually used to be a lifestyle brand. Starting in the 1940s, under the direction of the legendary designer George Nelson, the company produced fabulous home furnishings out of Zeeland, Mich. Now it's better known in the trade as the maker of office furniture. It introduced the first cubicle, dubbed the Action Office, in 1964 and still makes cubes today. By acquiring DWR's 38 retail stores, print catalog, and e-commerce site, Herman Miller will get a "complete consumer-focused infrastructure," said the company's chief executive, Brian Walker, in a statement, and regain its stake in the consumer market.
So what will you see when you walk into a DWR showroom under new management? Probably a fuller array of classic midcentury designs from Herman Miller, which still owns the licenses to pieces commissioned by Nelson from such luminaries as Ray and Charles Eames. DWR was already the largest retailer of Herman Miller furniture, but now the manufacturer will have a direct line to stores. Customers will have more variety when it comes to Herman Miller products, but may not find items from rival furniture makers like Knoll, which last year opened its first retail shop in its 75-year history.
Herman Miller will also gain a stronger foothold in contemporary home furnishings. "In addition to enhancing Herman Miller's brand visibility," Walker said, "we gain access to DWR's growing and exclusive product portfolio and proven development capabilities." Again, Herman Miller's most recent efforts have been in office furniture, including, ironically, alternatives to the reviled cubicle. Herman Miller was furnishing the offices of Silicon Valley startups; now it can outfit the homes of their CEOs, too.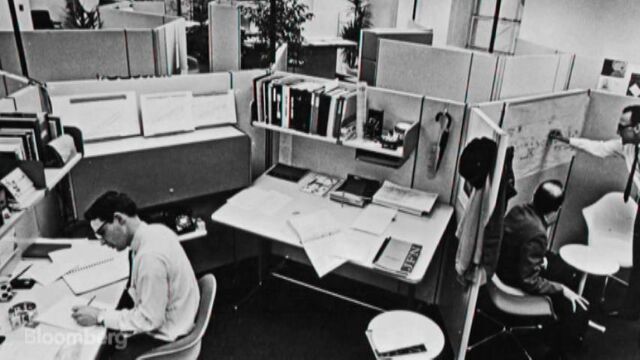 The company, which reported $1.9 billion in revenue in fiscal 2014, most recently bought Maharam, a New York textile company, for $156 million in April 2013, signaling Herman Miller's grand strategy to control as many parts of its operation as it can, from upholstering materials to retail outlets.
On the surface, not much will change for DWR. The deal gives Herman Miller an 84 percent interest in DWR, whose CEO, John Edelman, and president, John McPhee, will retain their positions and convert their ownership stake to about 8.5 percent. Both executives will report to Walker.
With a stable parent, DWR will be rescued from the ups and downs. Started in 1998 by Rob Forbes, the chain survived a punishing year in 2009—the share price plummeted to 12 cents—to reemerge as the largest premium retailer of new and classic modern furnishings and accessories.
The biggest winners might be DWR shareholders, who will receive $23 a share on a fully diluted basis. The company earned about $213 million in revenue in 2013. Its stock shot from just over $3 to $21.70 on Friday on news of the acquisition.
Before it's here, it's on the Bloomberg Terminal.
LEARN MORE