Botox Maker Plans Deep Job Cuts During Takeover Fight
by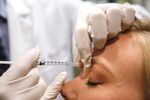 If nothing else, activist investor Bill Ackman's pursuit of a sale of Allergan has spurred its executives' cost-cutting zeal.
The Botox maker announced a plan on Monday to shave $475 million in spending next year by, in part, eliminating 1,500 positions. The bulk of the cuts, which amount to about 13 percent of the company's workforce, will hit research and development, the area that rival Valeant Pharmaceuticals maintains is bloated and wasteful. Allergan also plans to leave 250 vacant positions unfilled.
Valeant has been pursuing a hostile acquisition of the company since April, encouraged by Allergan's largest outside shareholder, Ackman's Pershing Square Capital Management, which owns 9.7 percent of Allergan. Valeant is offering cash and stock worth about $54 billion, which Allergan has rejected as inadequate given the prospects for Botox and other therapies it's developing.
"When their offer is so far away from the intrinsic value of this company, which by the way has just been increased again based on the numbers we put on the table, there is no basis for a substantive discussion," Allergan Chief Executive Officer David Pyott said during a conference call to discuss the company's quarterly results. "If Valeant wants to change that number, that's up to them."
In the meantime, Allergan executives have been mulling acquisitions of their own to boost revenue and restock their product pipeline. They're also meeting with shareholders to promote their vision of the company without Valeant and weighing larger stock buybacks and larger dividends. Allergan's second-quarter profit topped Wall Street forecasts, as did sales. The company also raised its profit outlook and said it's on track for earnings of $10 per share in 2016, helped by the cost-cutting, lowering some of the tax it pays, and higher sales.
The chase has become increasingly hostile, with Allergan asserting that Valeant's prospects are dubious and casting doubt about the accuracy of sales Valeant has reported at its Bausch & Lomb vision unit. On Monday, Allergan again questioned the validity of Bausch & Lomb's sales, citing the wide disparity between Valeant's 38 percent contact lens growth and the 1 percent growth in vision care that Novartis's Alcon unit reported last week. Valeant bought Bausch & Lomb last year for about $9 billion.
Fed up, Quebec-based Valeant today asked U.S. and Canadian securities regulators to intervene regarding Allergan's "false and misleading statements." "Allergan's continued disparagement of Valeant and repeated questioning of Bausch & Lomb's performance demonstrate their fundamental lack of knowledge about Valeant's business," the company said.
Allergan shares rose 2.5 percent in Monday trading and have surged 55 percent this year, spurred by the takeover fight.
Before it's here, it's on the Bloomberg Terminal.
LEARN MORE