How to Love Paid Family Leave
California and New Jersey are proof that giving employees time off—with pay—to care for relatives is good for business
Lauren Sandler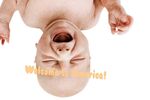 Americans like to think they honor and defend family values. Yet in international rankings measuring support for families, based on the amount of paid leave to care for a new child or an ailing relative, the U.S. has sunk to the bottom. The country is one of only four that don't even guarantee paid maternity leave—the others are Liberia, Papua New Guinea, and Suriname. The two-decade-old Family and Medical Leave Act allows U.S. workers to take some time off, but without pay. According to the National Partnership for Women & Families, almost half of all workers eligible for FMLA leave have been unable to take time off because they simply can't afford to go without income. And according to the Community Service Society, a charitable group and research center, the average minimum wage worker in New York can afford to take only about eight days off without pay before his or her life savings are wiped out.
What are we actually valuing in our family policy? The usual argument against granting paid leave, intoned by elected officials and the private sector, is simply that it's bad for business. On the other hand, some proponents of reform continue to frame the debate around working mothers. But in reality, paid leave is good for business, no matter how counterintuitive that might seem. And it's also much more than a women's issue.
Among the business groups lobbying against paid leave, one of the most vocal has been the National Restaurant Association. At its Washington headquarters, which resembles a boutique hotel, a wall is inscribed with the group's mission: to "lead America's restaurant industry" while "enhancing the quality of life for all we serve." It's hard to imagine that applies to servers when talking to Scott DeFife, the association's executive vice president for policy and government affairs, who says that paid leave "doesn't really apply to the workforce" in his industry. He says that out of the 13.5 million people who work in restaurants, most are students working for pocket change, even though three-fifths of all full-time minimum wage earners are in the food and service industry, according to the Bureau of Labor Statistics. "The more prescriptive a mandate is," he says, "the less likely it is to work for everybody."
There are two Democratic women pushing paid leave in Congress. A framed onesie that says "NY ♥ the FAMILY act" greets visitors to Senator Kirsten Gillibrand's office on the Hill. With Connecticut Representative Rosa DeLauro, Gillibrand in December introduced the Family and Medical Insurance Leave Act, or Family Act. The bill extends paid leave to care for a newborn or seriously ill relative. Seated under her children's artwork taped to the wall of her office, Gillibrand says she sees paid leave as a basic right. To her, however, this is a mother's issue, and it's the cornerstone of her women's economic empowerment initiative.
In our conversation, Gillibrand spoke in terms of mothers as "primary" caregivers and fathers as "secondary" ones. (Her male chief of staff is currently taking his six allowed weeks of "secondary" leave; new mothers in the office get three months. Gillibrand pays for both primary and secondary leave.) But as much as the bill could be a great service to all families (after all, it's equally available to all workers of both genders and parental status), framing it as women's aid, as Gillibrand does, not only limits its potential but also impedes its very progress through Congress.
The bill's co-sponsor, DeLauro, argues that to succeed, the fight for paid leave needs a broader constituency. When it comes to family leave, she insists, "We don't talk about it in terms of women! Why would we? We're not tying our hands like that." Relegating working parents to the pink ghetto of women's issues, rather than treating them in economic terms, has allowed the restaurant association and other groups—what some wonks call "organized business"—to simply ignore the need for change.
Beyond Washington, evidence that paid leave is good for both business and employees continues to accumulate. California has a decade to reflect upon; New Jersey has had five years; and in 2013 Rhode Island became the third state to mandate paid leave. In a 2011 survey of 250 California businesses by the Center for Economic and Policy Research, 87 percent thought offering paid leave had no negative effect on costs. In fact, 9 percent said it reduced costs.
Sharon Lerner, a senior fellow at the public policy organization Demos, has spent the past year interviewing a diverse sample of New Jersey employers about the effect of paid leave. Those who admitted they'd feared being deluged by workers abusing the policy said they'd learned such fears were unfounded. None of the employers in the survey reported that paid leave had negatively affected their company's productivity, profitability, or turnover, and some reported improved morale. In the California poll by the Center for Economic and Policy Research, 99 percent of the companies surveyed found that offering paid leave raised morale, and 93 percent found that it reduced turnover.
Lerner says the main argument opponents make against paid leave is that business can't afford it. In fact, the state programs are funded through the existing disability insurance structure, and businesses don't have to pony up a dime. "The gap happens in public perception," she explains. In the federal law envisioned by Gillibrand and DeLauro, employees and companies would contribute equally, 2¢ on every $10 earned, which averages out to about $2 a week. The amount would go into a fund that would work and accrue using the Social Security system.
At the moment, only four senators have signed on to support the bill—Cory Booker of New Jersey, Barbara Mikulski of Maryland, and Hawaii's two senators Brian Schatz and Mazie Hirono, all Democrats—though Gillibrand says more support is to come. Her explanation for the lack of endorsement is simple: This is a women's issue, and the Hill is dominated by men who don't get it.
Political leaders in the U.S. have been cautious at best when considering the viability of policies the rest of the world takes for granted. When asked recently if it was time to mandate paid leave, Hillary Clinton replied, "eventually." But the Obama administration is embracing the cause. At a recent White House summit on working families, Labor Secretary Thomas Perez emphasized that "progress doesn't roll in on the wheels of inevitability." President Obama said at that event, "There is only one developed country in the world that does not offer paid maternity leave, and that is us. And that is not the list you want to be on—on your lonesome."
To make that change, we need to reframe the conversation to include the fact that better policy is not just what's good for mothers. It's what's good for business. It's what's good for all of us. And by maintaining our place as the only developed country to position our family needs against our business needs, we're selling out both.
Before it's here, it's on the Bloomberg Terminal.
LEARN MORE