Buying Time Warner to Get HBO's Money-Making Machine
By
No matter who winds up owning Time Warner—Rupert Murdoch's 21st Century Fox, Disney, Amazon, or even its current shareholders—it is clear that one of the shiniest jewels in the entertainment company is the 30-year-old cash-printing machine once known as Home Box Office.
A report in Bloomberg News, citing an unnamed source familiar with the bid, put the perceived value of HBO alone at $20 billion as part of Fox's offer of $75 billion or more for Time Warner. "It's really now HBO that's the driver, and I think that's the Holy Grail that Rupert had his eye on," Porter Bibb, managing partner at Mediatech Capital Partners, said in a radio interview on Bloomberg Surveillance. "It's a huge money maker with a huge potential. And probably the only Netflix killer that's in the world right now."
Of course, Time Warner owns a range of profitable cable-TV channels, including the CW and TNT, alongside its namesake Warner Brothers film and television studios, which crank out such hits as The Big Bang Theory and the Harry Potter movies. "It's not surprising that we might attract attention from others," Time Warner's chief executive, Jeff Bewkes, told employees today in a video, explaining why the board isn't interested in Fox's proposal.
Yet virtually no other enterprise in Hollywood has been able to crack the code of critical and financial success with the same consistency as HBO, the most-cited darling of those who praise today as television's golden age. The network's recent hit, True Detective, pulled in almost 12 million viewers per episode, a feat never before accomplished in its first season by an HBO series. And the ongoing Game of Thrones series, which recently concluded its fourth season, has drawn audiences of 17 million in what has become the biggest show for the network since The Sopranos.
An earnings report in April put HBO's quarterly revenue at $1.3 billion, an increase of 9 percent from the same quarter the year before. And Time Warner's premium channel also scored a sterling 36 percent operating margin for the quarter—far better, as my colleague Kyle Stock noted at the time, than Time Warner's movie department with its operating margin of 12 percent in the same quarter.

Much of the credit has fallen to HBO's programming president, Michael Lombardo, who took over the post seven years ago and is intimately involved in vetting ideas. He also oversees the programming efforts at HBO's sibling, Cinemax, Time Warner's premium cable channel, which is gradually gearing up its own original programming to bolster its lineup.
But even before Lombardo arrived, HBO had become known as a place for experimental, edgy stuff unlikely to work anywhere else. Go back to 1990, and there's HBO turning out an erotic proto-reality-TV series called Real Sex. Or look at the network's early discovery of awkward metacomedy with Garry Shandling's The Larry Sanders Show.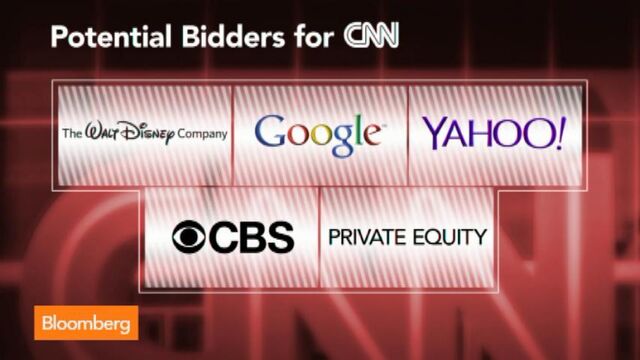 (This post has been updated throughout with information from Bloomberg News about 21st Century Fox's interest in HBO.)
Before it's here, it's on the Bloomberg Terminal.
LEARN MORE