In a Fox-Time Warner Merger, Who Would Get CNN?
by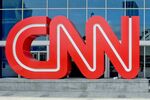 Anyone want a cable-news network?
If (and it's still a pretty big if, though he is nothing if not dogged) Rupert Murdoch succeeds in buying longtime rival Time Warner for somewhere north of $75 billion, one thing is clear: He'll have to unload CNN. There's no way federal regulators will allow the same man—and Rupert Murdoch, at that—to own two cable-news channels.
That raises the question: Who buys CNN? The network is profitable and could fetch an estimated $6 billion, so who wants to shoulder that kind of tab? Other media companies, most likely, and a few in particular stand out: Disney, Yahoo!, and CBS.
Disney currently lacks a cable-news channel but does have ABC and its news division. Presumably, you could merge ABC News and CNN and realize some savings. Maybe even synergies. Furthermore, Disney has executives in its stable, such as ESPN's John Skipper, who seems to know a thing or two about running a successful 24-hour news-and-information channel.
Yahoo, particularly under the leadership of Marissa Mayer, continues its slow march toward becoming a full-fledged media company, and buying CNN would make that a reality overnight. The company has made some splashy hires over the past year, pulling in such people as Katie Couric and others from TV and print media. And CNN.com consistently ranks among the top global news sites. No doubt Yahoo would like those eyeballs.
And Yahoo will have the cash. It owns about a quarter of Chinese e-commerce site Alibaba, which is expected to have an IPO in less than a month. That IPO, which may be the largest in history, may net Yahoo as much as $15 billion, more than enough money to put together a deal for CNN.
CBS, which was split from Viacom in 2005, is light on cable assets as well, with only Showtime under its roof (MTV Networks went with Viacom). As both CBS and Viacom are owned by Sumner Redstone, this could be the last big deal for both him and Murdoch, who are 91 and 83, respectively. (Murdoch's mother did, however, live to be 103, so Rupert may have another 20 years of deals in him.)
Or maybe it's none of these companies. Maybe it's Google, which certainly has the cash, if not an institutional attraction to content companies (Zagat notwithstanding). Or maybe it's Al Jazeera, which would prize CNN's dominant international presence—as well as the CNN brand, which plays well in the U.S. in ways that Al Jazeera doesn't. And don't forget John Malone, the shadowlord of media who lurks behind almost every deal.
Synergies, Murdoch, Redstone, Malone: It sounds like the 1990s all over again.
Before it's here, it's on the Bloomberg Terminal.
LEARN MORE