Chinese Media Go After Fox Host's Racial Slur
By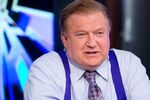 Bob Beckel, the Chinese are on to you. Beckel, campaign manager for Walter Mondale's Democratic presidential run in 1984 and now a token liberal at Fox News, used a slur last Thursday when speaking of China's threat to American security. "As usual, we bring them over here and we teach a bunch of Chinamen—er, Chinese people—how to do computers, and then they go back to China and hack into us," Beckel said.
That has prompted an outcry from Chinese Americans and calls for Beckel to resign. The clamor may get louder now that media in China have picked up on the story. On Monday, CCTV, the state-owned television broadcaster, aired a segment from the Fox show; Hong Kong's South China Morning Post reported that after CCTV reposted its report on Weibo, China's answer to (banned-by-Chinese-censors) Twitter, the viewing quickly drew more than 1,000 comments.
The official English-language newspaper, the China Daily, interviewed Shi Yinghong, a professor of international relations at Renmin University of China. According to the newspaper, "Shi said Beckel's speech was unacceptable to all Chinese [and] expressed his support for the Chinese communities' call for Beckel's resignation and apology, saying Fox News has the responsibility to urge Beckel to apologize and handle the aftermath."
In addressing the uproar, Beckel and his bosses at Fox might need to borrow a page from the Disney playbook. Last year, Jimmy Kimmel, late-night host on Disney-owned ABC, was at the center of a similar storm after airing a lame spot in which a kid suggested killing everyone in China as a way to fix America's financial woes. Disney, which has a theme park in Hong Kong and is working on another one in Shanghai, couldn't risk the furor gaining momentum and leading to boycotts of Mickey Mouse and Winnie the Pooh toys by Chinese parents. ABC issued what it called a "heartfelt, sincere apology," and the controversy soon fizzled out.
Beckel made a half-hearted effort yesterday. "I made some comments last week about Chinese people which apparently upset some people, for which I apologize," he said, according to a report in the Huffington Post. "However I do not apologize for things I've said about China and won't go into the litany of it now because there's too many China apologists in this country."
Fortunately for Beckel, Rupert Murdoch's plans for China are not as ambitious as those of Disney. News Corp. has been retreating from China's market, where regulators have been slow to open up to foreign broadcasters. Last year the company sold its remaining stake in a Chinese satellite TV operator and 21st Century Fox has just unloaded a 19.3 percent stake in Beijing-based movie producer and distributor Bona Film Group. (News Corp. had purchased 19.9 percent of the company in 2012.) Still, with China's movie audience such a powerful force at the box office, Murdoch can't afford to write off China completely.
In reporting on the controversy, China's state media made a faux pas of its own. The China Daily quoted from a statement issued by California Democrat Ted Lieu, a child of immigrants who is running for the House this year to replace retiring Representative  Henry Waxman. The China Daily told its readers that Lieu, "if elected, would be the third Chinese Congressman in US history." The paper ought to have said Chinese American, not "Chinese." Note to Fox News commentators and China Daily editors alike: In the immortal words of Avenue Q's Kate Monster: Be more careful when talking about the sensitive subject of race.
Before it's here, it's on the Bloomberg Terminal.
LEARN MORE