Chinese Smear Campaign Targets the IPhone
By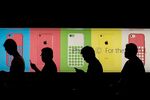 One part of the Chinese propaganda machine is taking issue with another's latest attack on Apple. China Central Television started the back-and-forth last week, when it devoted 20 minutes of a July 11 news show to a segment highlighting the dangers of the iPhone's location-based service software. The function can collect data and result in the loss of state secrets, according to CCTV's report.
China Daily, the official English-language newspaper, today published a report saying, in effect, that's nonsense. If there's a problem with the iPhone, then there's a problem with all smartphones, reports China Daily, citing Bryan Wang, China head of Forrester Research. "The tracking location features is [sic] almost standard across all major smart phone platforms globally," said Wang in the story.
Still, Apple isn't taking any chances. When confronted by the Chinese media, even with an accusation that makes little sense, the company has learned the best strategy is to be humble. After all, this isn't the first time Apple has had to contend with an accusation by CCTV of nefarious activity. The state broadcaster last year criticized the company's customer-service standards in China in a report alleging Apple was repairing the faulty electronics on iPhones that have problems—but was not replacing the back covers.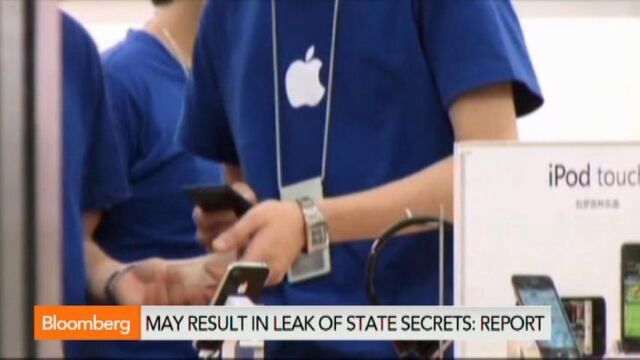 Soon the Communist Party's People's Daily newspaper joined in the attacks, and Apple's chief executive, Tim Cook, quickly apologized and pledged to improve the company's warranty policy in China.
Sure enough, this time Apple is treading lightly in its response to CCTV's report about location-based services and state secrets. "We appreciate CCTV's effort to educate customers on a topic we think is very important," the company politely said in a statement that denied Apple "worked with any government from any country to create a backdoor in any of our products or services."
For Apple, dealing with strange accusations from CCTV may now be just part of doing business in China. Perhaps much more threatening to the company, though, is a new policy that puts at risk the subsidies that make the iPhone more affordable to Chinese consumers. The government wants the three state-owned cellular operators—China Mobile, China Unicom, and China Telecom—to reduce what it considers overspending on handset subsidies, Bloomberg News reports today.
Apple is already at a big price disadvantage in China compared with such local brands as Xiaomi, the four-year-old company that has become the world's hottest smartphone brand, thanks to its low prices and Apple-like cool. If the government forces phone carriers to pare back their subsidies, Apple risks becoming no more than just a niche player in the world's largest smartphone market.
Before it's here, it's on the Bloomberg Terminal.
LEARN MORE