Zap! Pow! Nyet! The Russian Government's Fight With Marvel's Superheroes
By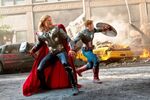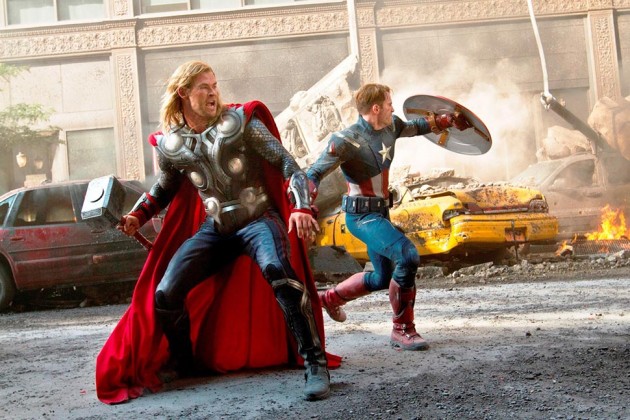 The Avengers, those Marvel Comics superheroes, can smash any object, regenerate their own bodies, even change the weather. But can they withstand an assault from Russian regulators?
Russia's media watchdog agency is investigating whether a forthcoming Russian-language version of the Avengers comic book series makes improper use of Soviet symbols and promotes "violence and cruelty," according to a report this week in Izvestia. The newspaper said it obtained an advance copy of the series, set for release in August, that showed the Avengers battling foes wearing hammer-and-sickle insignia and describing themselves as Russian soldiers.
Izvestia quotes a spokesman for the watchdog agency as saying the investigation was requested by Rospechat, another government agency that oversees print media and mass communications. In its request, Rospechat described the Avengers series as targeting "middle-school aged children" and criticized its use of "Soviet symbols, the presentation of characters as Russian servicemen, and using propaganda to incite violence and cruelty," the newspaper said.
Representatives of Swedish publishing group Egmont, which distributes Marvel comics in Russia, told Bloomberg Businessweek they were unable to make any immediate comment on the situation. Egmont is an authorized distributor in Russia for Walt Disney, which acquired Marvel in 2009.
The Russian news website Ekho Moskvy said the watchdog agency might issue an official warning to the publisher. Two warnings within a year would be grounds for revocation of its license, Ekho Moskvy says.
According to Izvestia's synopsis of the plot, the story revolves around a conflict between the Avengers and a group of Russian superheroes known as the Winter Guard, who describe themselves as "servants of the Russian Federation." One member of the Russian group, known as Vanguard, wears a hammer-and-sickle insignia on his chest. After a brutal battle, the Avengers and Winter Guard agree to make peace and become friends.
Russian regulators may still find a way to make peace with Iron Man and his fellow Avengers, though. For example, Izvestia says, Soviet insignia might be removed before publication. Or, maybe the Avengers could bring in another Marvel character for some mind control.
Before it's here, it's on the Bloomberg Terminal.
LEARN MORE