BOE's Bailey Says Conduct Fines Hurting Capital Efforts
Gavin Finch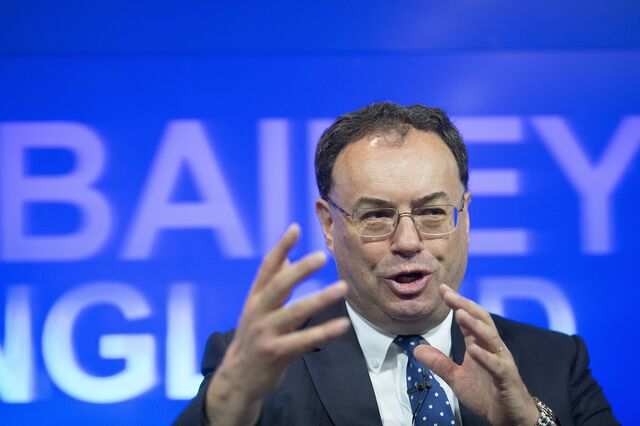 Bank of England Deputy Governor Andrew Bailey said the increasingly large fines banks face for poor conduct threaten to undermine efforts to recapitalize the industry.
"This is a considerable dent to rebuilding capital in the banking system," Bailey said at a Bloomberg City Address in London today. "It's also quite hard as a prudential regulator - - and we have to think about this in the context of stress tests -- how do you go about predicting and putting in sensible assumptions for future conduct costs."
BNP Paribas SA was fined a record $8.97 billion last month by U.S. regulators for processing billions of dollars in banned transactions from 2004 to 2012 involving Sudan, Iran and Cuba. At least nine firms have been fined more than $6 billion for manipulating benchmark interest rates such as the London interbank offered rate, with the investigation yet to finish.
Bailey, who is also chief executive officer of the BOE's Prudential Regulation Authority supervising banks, said it's important that regulatory actions don't undermine the stability of the financial system.
"We have to read the direction of travel of other regulators and law enforcement authorities, particularly in the U.S.," Bailey said. "We can't have a world where anybody, any of us, any bank is too big to prosecute or too big to jail."
(Corrects to say that BNP Paribas was fined last month in third paragraph of story published July 10.)
Before it's here, it's on the Bloomberg Terminal.
LEARN MORE