JetBlue's New Idea for Flight Check-Ins: They Do It for You
by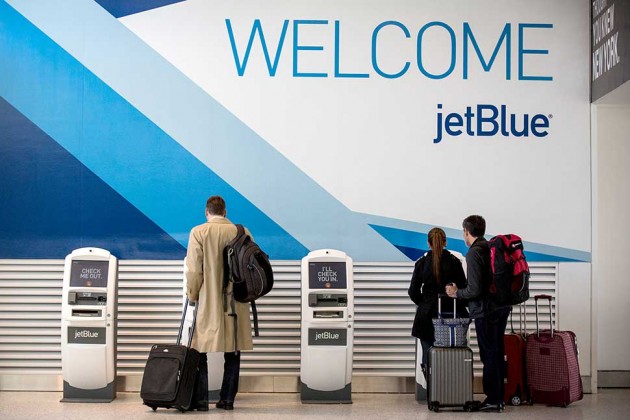 Consider our preflight rituals: packing, maybe pet care, stopping at the mail, driving or getting a lift to the airport. Oh, and also the business of checking in 24 hours ahead of time. JetBue Airways has a new idea: Automatically checking you in for flights and e-mailing the boarding pass.
"The idea of asking customers to jump an additional hurdle before their flight is an increasingly antiquated concept," Blair Koch, a JetBlue vice president, said in announcing the new process. "By having the right systems in place, we can remove this step and even help identify and prevent issues that can hinder customers from fully enjoying their travel experience."
The idea is to catch potential name typos and other security problems earlier and to identify passengers who have special service needs, such as a wheelchair or traveling with a pet. That should also help JetBlue, over time, shorten its airport queues.
The check-in program will begin slowly, open initially to JetBlue domestic passengers who buy one of the Extra Space seats. The airline has 42 of those on its 150-seat Airbus A320s, which make up most of its fleet. It will expand next year to remaining passengers.
The current process for people who need to alter or cancel their reservation will not change, said airline spokesman Morgan Johnston.
Before it's here, it's on the Bloomberg Terminal.
LEARN MORE