Cavaliers Send Jack to Nets to Clear Salary for James, ESPN Says
Erik Matuszewski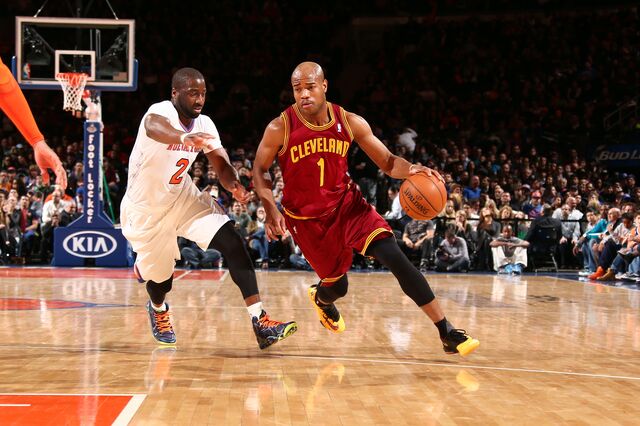 The Cleveland Cavaliers will send guard Jarrett Jack to the Brooklyn Nets as part of a three-team trade that creates salary cap space to help the Cavaliers pursue LeBron James as a free agent, ESPN reported.
Cleveland sheds the contracts of Jack, guard Sergey Karasev and center Tyler Zeller in the trade, which also involves the Boston Celtics, ESPN said, citing unidentified people close to the process. It opens an additional $9.5 million in salary-cap space for the Cavaliers this season, giving them $21.7 million, according to ESPN.
The Nets will get Jack and Karasev, while the Celtics acquire Zeller and a 2016 first-round pick from the Cavaliers along with Brooklyn guard Marcus Thornton, ESPN said. Cleveland will receive one or two recent draftees from Brooklyn, though those players won't end up on the Cavaliers' roster, ESPN said. The transaction can't become official until tomorrow, when the National Basketball Association's moratorium on trades and signings is lifted.
James, a four-time Most Valuable Player who led Miami to the NBA Finals the past four years, opted out of the final two years of his contract with the Heat to become a free agent. James, who grew up in Akron, Ohio, spent the first seven years of his NBA career in Cleveland before joining the Heat as a free agent in 2010.
Before it's here, it's on the Bloomberg Terminal.
LEARN MORE