The Privatization of Greece's Postal Service Is Under Way
By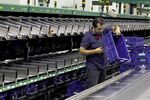 It looks as if the long-awaited privatization of Greece's postal system, Hellenic Post, is finally under way. Greek News reported that CVC Capital Partners, a private equity firm that has equity stakes in the Belgian and Danish postal services, is interested in a controlling share of the agency. Other suitors include Belgium's Bpost, France's La Poste, and TNT Express, a Dutch company.
The Hellenic Post disposal has been plagued by delays. The Greek Ministry of Finance announced plans in 2010 to sell 39 percent of Hellenic Post as part of a larger effort to reduce the country's crushing debt.
Greek News says Taiped, the Greek fund overseeing state asset sales, is way behind schedule and still awaiting advice from a consultant as to how to conduct the sale. Apparently the interested parties mentioned above aren't waiting to talk to officials about a possible deal.
To hear Greek News tell it, nobody in the country is crying about the Hellenic Post privatization: "Unlike in the United States and some other countries, Greek postal office workers and delivery persons don't wear uniforms and most post offices close at 2 p.m. and aren't open on Saturdays. The system has received complaints that delivery people don't always put the mail in mailboxes but toss it in hallways and yards of apartments."
One reason the Greek government hasn't sold Hellenic Post already is that it's been trying to cut the agency's operational costs and make it more attractive to possible buyers. That's not speeding the process. It might be best for the Greek government to leave the trimming to an unsentimental buyer such as CVC. There aren't many private equity companies investing in postal systems in the age of e-mail.
It sounds as if that's exactly what Hellenic Post needs.
Before it's here, it's on the Bloomberg Terminal.
LEARN MORE