Smiles' Cheap Tickets Steal Market Share From Multiplus
Denyse Godoy and Christiana Sciaudone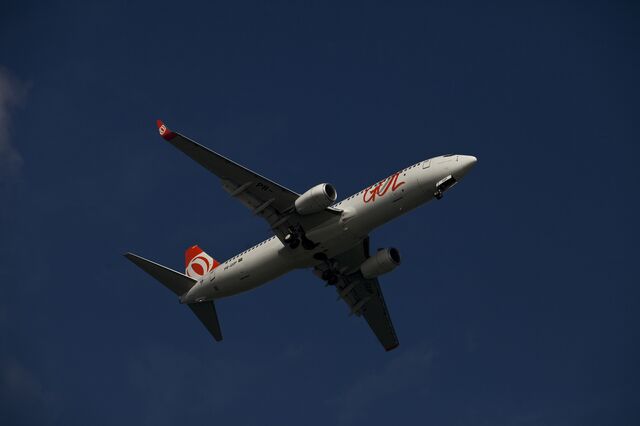 Frequent-flier program Smiles SA is gaining market share as discounted tickets help increase profit margins to twice that of its biggest competitor, Multiplus SA.
Profit margins at Multiplus, the Brazilian loyalty program of Latam Airlines Group SA, dropped to 14 percent last year from 25 percent when it was spun off by Tam SA in 2010, data compiled by Bloomberg show. Multiplus has been losing business to Smiles, which has a 36 percent profit margin, as corporate clients such as banks push to buy points more cheaply, said Felipe Silveira, an analyst at brokerage Coinvalores.
While both programs make money by exchanging tickets bought from airlines for passenger miles and credit-card points, Smiles gets bigger discounts on the tickets than Multiplus, according to Carlos Eduardo Picchi Daltozo of BB Investimentos. In the first quarter, TAM's loyalty unit paid an average 48 percent more for tickets than Smiles, which is controlled by Gol Linhas Aereas Inteligentes SA, he said.
"Smiles gets seats at a lower cost as it works more closely together with Gol," Daltozo, an analyst at the investment unit of Banco do Brasil SA, said in a phone interview from Sao Paulo. "Multiplus doesn't have that flexibility on the discount for ticket purchases."
The better deal that Smiles is getting from Gol has helped fuel a 63 percent rally for the stock since it started trading on April 29 last year, compared with 6.2 percent for Multiplus. The benchmark Ibovespa has lost 2.3 percent during the period.
Smiles advanced 1.2 percent to 37.59 reais at 11:26 a.m. in Sao Paulo, its biggest increase since June 23 on a closing basis. Multiplus added 0.2 percent while the benchmark Ibovespa index declined 0.3 percent today.
Cheaper Tickets
Smiles spent 124.09 reais ($55.77) per 10,000 redeemed points to buy tickets from Gol in the three-month period ending March 31, Daltozo said. That compares with the 183.50 reais that Tam charged Multiplus in the same period, he said.
Multiplus and Latam, the parent company of Tam, didn't respond to phone calls and e-mails seeking comment.
Gol is "fully aligned" with Smiles, according to Edmar Lopes, the airline's chief financial officer.
"If the business grows as a whole, both companies grow," Lopes said in an interview at Bloomberg's office in Sao Paulo on June 27. "Smiles brings, through the mileage program, a customer that wouldn't fly otherwise."
Smiles has about 35 percent of the market, compared with 65 percent for Multiplus, Smiles Chief Executive Officer Leonel Andrade said in an interview in Sao Paulo on June 26. He said market share will climb until Smiles is about even with Multiplus. Officials at Multiplus didn't confirm its market share when contacted by Bloomberg News.
Market Share
Tam controlled about 40 percent of the domestic market in May, compared with 35 percent for Gol, according to data on the website of Brazil's airline regulator.
Multiplus has a 15-year exclusive agreement with Latam, a contract that is reviewed every five years, according to the mileage program's first-quarter earnings statement.
Gol sets the price it charges Smiles based on demand and occupancy of flights, said Smiles Chief Financial Officer Flavio Vargas.
'Total Freedom'
The agreement with Gol "gives us total freedom on our strategy to charge customers for those tickets," Vargas said in an interview at Bloomberg's office in Sao Paulo on June 26. "On average, we get tickets at a price that's lower than the price our competitor gets from the tickets it buys."
Multiplus started a study to review the way the tickets it buys from Latam are priced and will probably release its results by the end of this month, according to Daltozo, the analyst at Banco do Brasil.
"With this new methodology, things will tend to improve in the coming quarters," Daltozo said.
Still, Multiplus is likely to continue posting weaker profit margins than its smaller rival, according to Silveira.
"This has always been Tam's policy," he said in a phone interview from Sao Paulo. ''We don't expect the company to have a discount policy similar to the one that Gol has.''
Before it's here, it's on the Bloomberg Terminal.
LEARN MORE