pursuits
A Bike Got to LaGuardia Airport Faster Than Public Transport
By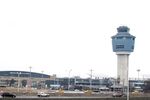 Poor LaGuardia Airport. In February, Vice President Joe Biden said it looks like a facility in "some Third World country." Now we learn that the Rodney Dangerfield of airfields is so hard to reach by public transportation that you might be better off riding a bike to get there.
As a publicity stunt, a New York business group devoted to improving the New York area airports staged a seven-way race on June 30 to the Queens airport, which is oh-so-near to midtown Manhattan (9 miles by car) yet oh-so-far when you're rushing to catch a flight.
The executive director of the Global Gateway Alliance, Stephen Sigmund, rode a CitiBike, which is not exactly a racing machine. It's a cheery blue but has a heavy frame and only three speeds. Six summer interns fanned out using other means of transportation.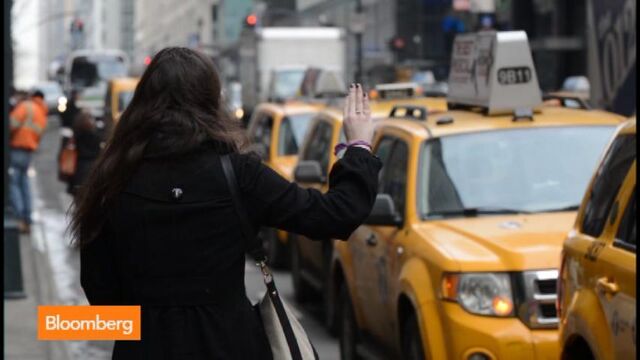 An intern named Fiona who hailed a yellow cab on the street got to LaGuardia first, in 25 minutes, benefiting from a smooth ride through the often-scary Queens Midtown Tunnel. Cost: $33 with tip. Alex, a second intern, walked to Grand Central Terminal and got on the NYC Airporter, a $13 shuttle bus, arriving at the airport in 44 minutes for second place.
Third place went to Caroline, an intern who called for an UberX car and got there in 48 minutes. She reported that it would have been faster, but the first car she called for "clean disappeared" from the app and she had to call a second one. She had the most expensive trip at $44.
Sigmund pedaled like mad, weaving around cars and trucks in the bike lines to come in fourth, just a minute after Caroline in 49 minutes. Stopping for red lights was, he wrote, "uh, optional" until a police car got on his tail in Queens. He spent just $2.50, which is what CitiBike charges when people take a bike for more than 45 but less than 75 minutes. Alas, there was no CitiBike drop-off point at the airport.
Lagging behind were the three interns who took the cheap-but-slow train/bus combos that the Port Authority of New York and New Jersey, the operator of the region's airports, recommends. The 7 subway line to the Q70 bus took 56 minutes and cost $2.50. The Long Island Railroad to the Q70 bus also took 56 minutes but cost $8.25. Dead last, in 61 minutes, was Will S., who took the 4 subway line to 125th Street in Harlem and switched for the M60 Select Bus Service. The price was $2.50, making it (to look on the bright side) the cheapest trip per minute.
To sum it up, the train/bus combo is a good choice if you are short on funds and long on time, or if you enjoy making choices that others spurn. "To my surprise," wrote intern Mary Kate, one of the lagging interns who took a train and bus, there were "few riders bearing luggage, duffel bags, or any indication they were headed to the airport."
"With the Port Authority and airlines investing billions of dollars to bring LaGuardia into the 21st Century, we need to do better than public transportation to the airport that can be beat by a three-speed bike," Joe Sitt, a real estate investor who is founding chairman of the Global Gateway Alliance, said in a press release. The alliance advocates construction of a separate raised lane for express buses linking the N line in Queens to LaGuardia. At a minimum, it wants the city to re-brand the Q70 bus, "utilizing a name that connotes air travel as opposed to simply another bus route."
(
Corrects the Global Gateway Alliance's plan in the ninth paragraph.
)
Before it's here, it's on the Bloomberg Terminal.
LEARN MORE