Cricket Era Ends at Bank of England Sports Day
Simon Kennedy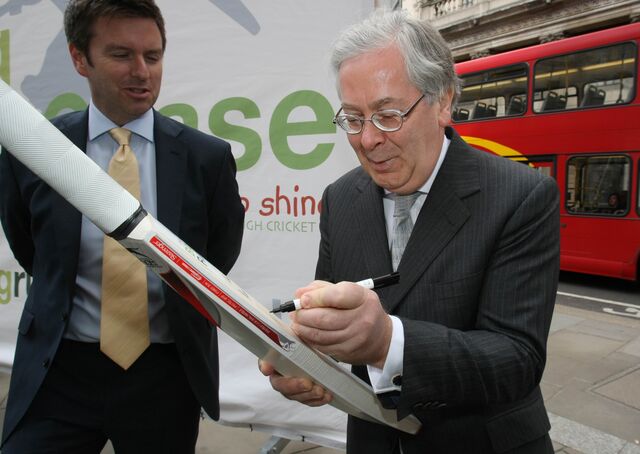 Governor Mark Carney is overseeing another revolution at the Bank of England.
A cricket match will no longer serve as the centerpiece of the central bank's annual summer staff party after the 11-a-side game beloved by his predecessor Mervyn King was deemed too exclusive. Instead, employees will have the chance to play other games such as rounders or football and compete in obstacle races when they gather at the bank's sports ground on July 6. A BOE spokesman confirmed the change.
King participated in the annual cricket match up to his retirement last year and is president of Chance to Shine, a charity aimed at boosting the playing of the sport.
"Playing cricket at school taught me the importance of practice and team work," King says on Chance to Shine's website. "Captaining a side on the field helped me significantly in my career in later years."
The new look comes as Carney marks his first anniversary atop the central bank having overhauled communication, fused divisions and shaken up its policy-making committee with personnel changes. A Canadian with an Irish passport, Carney is the first foreigner to lead the BOE since it was founded more than three centuries ago.
An ice hockey player in his youth and a keen runner since, Carney's move to the U.K. coincided with last year's sports day at the Bank of England Sports Centre in the London suburb of Roehampton. He toured the party, chatting to staff and cricket players including Danny Alexander, the chief secretary to the U.K. Treasury.
King, who now teaches at New York University, blew the sporting winds of change too as governor from 2003 to 2013. He sold the bank's yacht, which his predecessor Eddie George had enjoyed sailing.
Before it's here, it's on the Bloomberg Terminal.
LEARN MORE