Whistle-Blower's Lawsuit Puts Tar Heels in Real Trouble
Paul M. Barrett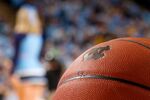 It's one thing to have the National Collegiate Athletic Association descend on campus to investigate allegations that the University of North Carolina's football and basketball players were steered to fake classes. It's quite another to have an angry Mary Willingham file suit.
As we reported earlier this week, the NCAA has decided to investigate whether the notorious and long-running phony-courses scandal on the UNC's Chapel Hill campus was related to keeping highly recruited athletes eligible to play on UNC's top-rated basketball team and so-so football squad. Willingham, the former athlete tutor-turned-whistle-blower, filed suit on Tuesday against UNC, accusing the august university of demoting and demeaning her in retaliation for her outspoken demands for reform.
While the NCAA has a mixed reputation, at best, for the thoroughness and consistency of its enforcement efforts, Willingham has unrivaled tenacity on the topic of classroom fraud. And she knows where the bodies are buried, so to speak, in Chapel Hill. Bloomberg Businessweek recounted Willingham's role in bringing the UNC scandal to light—and the university's vilification of her—in this February 2014 cover story, as well as in a series of follow-up dispatches (here and here). UNC responded at length to our coverage here.
Willingham's description of her experience in the suit, which was filed in state court in Wake County, N.C., seems consistent with the facts as we've reported them and as described in far more detail by the Raleigh News & Observer. Whether her treatment adds up to unlawful conduct meriting money damages is another question. Willingham's suit seeks an unspecified recovery in excess of $10,000.
The complaint describes public attacks on her integrity by senior members of UNC's management and creation of a "hostile work environment" that forced her to quit a campus advising job that she enjoyed and had been praised for. In a variety of statements, UNC has continued to question Willingham's accuracy and motivation. In coming days, the university doubtless will respond to her suit in court filings and we'll pass along those arguments.
The melodrama in Chapel Hill has dismayed Tar Heel loyalists and electrified the school's detractors, with fans of rival North Carolina State not least among those critics in their hostility to the state's premier public university. The story has significance outside North Carolina, too.
UNC has earned a reputation for academic excellence. The bargain offered the young men who on play its "revenue sports" teams—and all other Division 1 football and basketball programs—is that they will receive a quality education, free of charge, in exchange for their labors on the court and on the field. If that promise of a meaningful degree isn't genuine, it erodes the foundation of "amateurism" supporting the $16 billion-a-year college sports industry. Indeed, UNC provides an important test case for NCAA Inc. just as college sports faces courtroom challenges and media criticism  across the country.
Before it's here, it's on the Bloomberg Terminal.
LEARN MORE