Healthscope, Owners Seek Up to $2.4 Billion in IPO
Brett Foley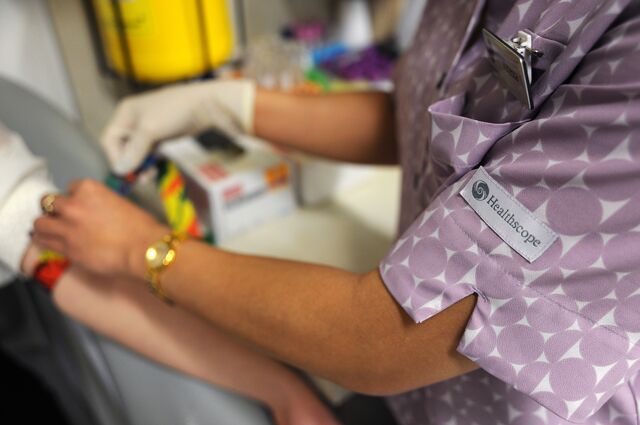 Healthscope Ltd. and its private equity owners plan to raise as much as A$2.57 billion ($2.4 billion) in Australia's biggest initial public offering in more than three years.
Australia's second-largest private hospital operator and existing investors will sell 1.12 billion to 1.28 billion shares at A$1.76 to A$2.29 each, Healthscope said today in a statement. TPG Capital and Carlyle Group LP will keep a combined stake of 25 percent to 40 percent after the sale, which will give the company a market value of as much as A$3.8 billion.
At A$2.57 billion, the Healthscope IPO would be Australia's biggest first-time share sale since October 2010, when rail operator Aurizon Holdings Ltd. raised about A$4.3 billion, data compiled by Bloomberg show. Before Healthscope's offering, Australian IPOs raised about A$5 billion this year, the data show.
"Given the aging demographic, health care is a sector that many analysts believe is going from strength to strength," Sam Fimis, a private client adviser at Patersons Securities Ltd., said by phone from Melbourne. "Investors want to park their capital in a safe and defensive industry."
TPG and Carlyle "explored all options" on a potential trade sale of the business before deciding to pursue an IPO, Healthscope managing director Robert Cooke said today on a conference call with reporters.
Cornerstone Investors
So-called cornerstone investors have committed to buy as much as A$1.7 billion of stock in the offering, Cooke said. The amount of shares sold to such investors, which may include sovereign wealth funds, will depend on the pricing of the sale, he said.
Healthscope's private-equity owners approached funds including BlackRock Inc., Canada Pension Plan Investment Board and Singaporean wealth fund GIC Pte in April about becoming cornerstone investors in the IPO, people familiar with the matter said at the time.
The company expects its net loss after tax to widen to A$145.1 million in the financial year ended June 2014, from a A$117.1 million loss a year earlier, as sales for the year rise 4.7 percent to A$2.31 billion, the according to a prospectus posted on Healthscope's website. It forecasts a net profit after tax of A$147.2 million for the year ended June 2015, the prospectus shows.
Pathology Centers
At the top of the price range, Healthscope will trade at a three to four percent discount to larger rival Ramsay Health Care Ltd., Healthscope's Cooke said. The discount may be more than 15 percent at the bottom of the range.
Healthscope will have a value including debt of as much as A$4.68 billion after the offering. It plans to announce the final price July 25 and start trading on the Australian Stock Exchange on July 28, according to the prospectus.
The company, which the private equity firms bought in 2010, operates 44 hospitals including the Prince of Wales Private Hospital in Sydney and Melbourne Private Hospital, according to its website. It also runs pathology centers in Australia, New Zealand and Asia.
Macquarie Group Ltd. and UBS AG are global coordinators of the IPO, while CIMB Group Holdings Bhd., Credit Suisse Group AG, Goldman Sachs Group Inc. and Bank of America Corp. are joint lead managers.
HCA Holdings Inc., the largest for-profit U.S. hospital chain, weighed an offer for Healthscope, people familiar with the matter said April 22. IHH Healthcare Bhd., Asia's biggest hospital operator, dropped its plan to bid as much as A$5 billion for Healthscope after the owners veered toward an IPO, people familiar with the matter said earlier that month.
Before it's here, it's on the Bloomberg Terminal.
LEARN MORE