GM's Victim Compensation Plan Won't End the Liability Mess
Paul M. Barrett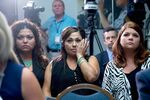 General Motors has opened the bidding on compensation for those people most seriously harmed by its ignition-switch fiasco. The plan announced on Monday by settlement guru Kenneth Feinberg won't come close to addressing all of GM's liability—and that's the hard fact even if Feinberg does his usual diligent job.
Hired by the troubled automaker to oversee payment to victims of accidents in Cobalts, Ions, and other small cars with faulty ignitions, Feinberg told Bloomberg News that "GM will pay all eligible claims" beginning Aug. 1. Here's more from Bloomberg:
Feinberg will take claims from Aug. 1 through Dec. 31, giving customers time to prepare their documentation, he said in a phone interview. GM will pay anyone who proves they were injured in a crash tied to the faulty switches in one of 2.59 million recalled cars, even if they were drunk or texting on their phone at the time of the accident, he said.

Victims of accidents before GM's 2009 bankruptcy are eligible, even if they already have been compensated, he said. Feinberg announced details of GM's plan at a press conference today in Washington. Eligible claims will be paid in 90 to 180 days from when Feinberg deems it substantially complete.
That all sounds pretty comprehensive. Feinberg, it should be stressed, has few, if any, rivals in the business of distributing settlement dollars after a disaster. His experience in that regard ranges from the fallout of the 9/11 attacks to the 2010 BP oil spill in the Gulf of Mexico. "If you already settled a case before you knew of the switch defect and signed a release, you can come back and get more compensation," he said.
Feinberg didn't say that GM gave him an open checkbook, however. Anyone who wants punitive damages from the company will have to go to court. And owners of only certain cars need apply to the fund. "No Cadillacs or Mercedes," he said.
People filing claims must also offer evidence that the ignition was a "substantial cause" of the accident. "At least the police report will say, in most cases, air bag did not deploy, very important" he said. "If the police report says the air bag deployed, the power was on at the time of the accident—the ignition switch did not fail."
Then there's the army of unhappy consumers who have sued to recover the lost resale value of their cars since the recall. Feinberg apparently has nothing to offer them. In fact, GM has indicated it will fight many of those claims before the bankruptcy judge in New York who supervised the company's 2009 Chapter 11 reorganization.
Confirmation that Feinberg's announcement will not extinguish GM's liability fire came swiftly from the plaintiffs' bar. Jere Beasley of the Beasley Allen firm in Montgomery, Ala., said via e-mail that while he respects Feinberg as an individual and has no problem with his appointment, the open-ended fund described today "falls far short of the requirements for an adequate and fair compensation plan."
Beasley, who represents people with claims against GM, ticked off the following complaints, among others:
• "GM has limited the scope of eligible vehicles. Therefore, the plan—as proposed by Feinberg—would not compensate all of GM's victims. GM is calling the shots on eligibility and appears to have tied Feinberg's hands."
• "The proposed plan gives Ken Feinberg unbridled control over claims. He would have the sole discretion to accept or reject claims."
• "The plan does not take into consideration the element of punitive damages, which must be factored in. GM's conduct, based on the incompetence and gross negligence found by the Valukas investigation, deserves punishment. It is totally unfair to allow GM to escape being punished for its wrongful conduct over a period of 11 years."
• "In spite of GM's acknowledgement that its ignition switch is defective, the plan places a greater burden on claimants to prove their cases. There is no presumption that GM's ignition switch caused one's injuries. Specifically, the administrator—who is paid by GM—is given the latitude to reject any and all claims."
The legal hostilities, in other words, are nowhere close to over.
And what will the final bill look like? Brian Johnson, an analyst at Barclays in Chicago, estimated in March that GM might spend $3 billion in damages for faulty Chevrolet Cobalts and Saturn Ions. U.S. Senator Richard Blumenthal of Connecticut has urged the company to set aside as much as $8 billion. With those kinds of numbers being bandied about, you can be sure that plaintiffs' attorneys won't be in a conciliatory mood.
Before it's here, it's on the Bloomberg Terminal.
LEARN MORE