How an MBA Could Have Saved Snapchat's Founder From Himself
Scott Rostan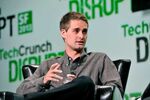 "Facebook Buys WhatsApp for $19 Billion"
"Yahoo to Buy Tumblr for $1.1 Billion"
"Snapchat rejects $3bn Facebook buyout"
The entrepreneurs behind the startups mentioned above have something in common besides fabulous wealth: Not one has an MBA. Headlines might give you the impression that entrepreneurs don't need the degree to be successful. News of startups bought for billions, or at least hundreds of millions, seems to come in as fast as you can tweet it. Sometimes, even faced with sky-high figures, founders wait for a better offer. Given the appetite for startups, it's fair to ask: Why should any young innovator take two years—and a load of debt—to get an MBA?
What many young entrepreneurs overlook, aside from the fact that few actually make it to the pot of gold at the end of the rainbow, are the important technical skills business school provides. Understanding valuation concepts and capital markets is a huge benefit when you're raising money for your nascent business, or considering a merger or acquisition later in your evolution. MBAs can use these concepts to justify valuation assumptions, instead of relying on outside counsel to value their company. What's more, at the core of any startup is its value, which is based on a set of financial principles and metrics (cash-flow generation, earnings, sales, etc.), rather than an emotional feeling. Understanding these basic business principles allows an entrepreneur to make decisions with his head rather than his heart.
Snapchat is a perfect example. Some applauded the decision to reject Facebook's $3 billion offer, while others scratched their heads. So the company went off on its own, only to raise $50 million in financing at a lower $2 billion valuation. While it's easy to understand why founder Evan Spiegel (holder of an undergraduate degree from Stanford University) wanted to retain majority ownership, passing up that additional $1 billion when Snapchat currently has no revenue surprised a lot of people. (Of course, it's too early to tell whether Spiegel pulled a Groupon.) Negotiations for an acquisition involve lots of game theory, but understanding the science behind the analysis and valuation can promote better-informed decisions.
Even if they know the right people and possess the right technical skills, business owners still need a level of professional experience and finesse. An MBA provides this. Founders know their technology, their product, and why it's so great. But they sometimes lack the experience and the know-how to turn an idea into a business. MBA programs teach case studies where students analyze real problems faced by real entrepreneurs, evaluate alternatives, and come up with a solution. These cases cover a wide range of decisions on staffing, international expansion, sourcing materials, marketing, and finance. Students can leverage the experience of CEOs and learn from their successes and mistakes.
Instead of thinking about all the money some startups are getting bought for, think about how much more some could get if they tapped the right personal networks, and built business skills and professional wisdom. With all the focus on the valuation in the next round of funding, the value of an MBA is often overlooked.