NBC Asks GM's Barra if She Can Be a Good CEO and Mom
By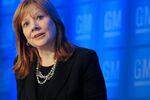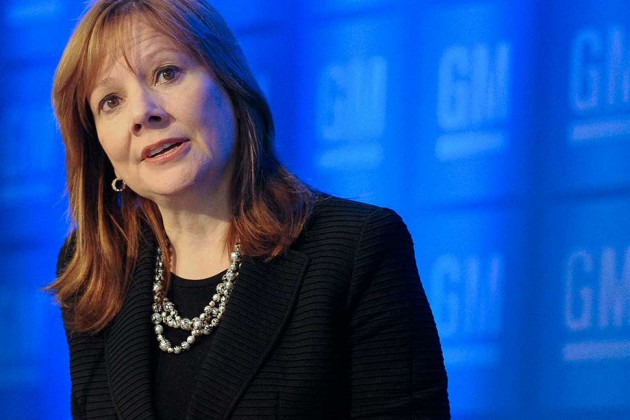 If you haven't heard by now, Mary Barra, who became chief executive officer of General Motors in January, is a woman.
Matt Lauer of NBC's Today show asked her during a live interview yesterday morning whether she got the job because of her gender to help give the company a "softer image" during its current crisis. Faulty ignition switches have been linked to at least 13 deaths and 54 crashes. The company began recalling cars in February, more than a decade after it learned of problems.
"I want to tread lightly here," Lauer said during the interview at GM's Detroit headquarters. "But you've heard this—you heard it in Congress and you've heard it in the headlines: You got this job because you are hugely qualified, 30 years in this company, a variety of different jobs, but there are some people who are speculating that you also got this job as a woman and as a mom because people within General Motors knew this company was in for a very tough time and—as a woman and a mom—you could provide a softer face and softer image for this company as it goes through this horrible episode."
Nope, Barra said. "It's absolutely not true, I believe I was selected for this job based on my qualification."
The idea that Barra was picked to be CEO to take the fall is something former-GM CEO Dan Akerson has disputed as well. "Of course not!" he told Forbes. "Mary has said it—the moment she became aware of the problem, as I would expect, she confronted it. She didn't know about it. I bet my life on it." Forbes added that Akerson said there was a "perverseness" about such thinking. "If I knew about it, she'd have to know about it," he said. "And I didn't know about it."
NBC's Lauer then turned to the issue of Barra's children. "You're a mom, I mentioned—two kids," he said. "You said in an interview, not long ago, that your kids said they're going to hold you accountable for one job, and that is being a mom. Given the pressures of this job at General Motors, can you do both well?"
It was a question that didn't go over well on the Internet. Detroit Free Press columnist Tom Walsh weighed in quickly yesterday morning, asking: "Would he ever contemplate asking Alan Mulally at Ford, or Sergio Marchionne at FiatChrysler, if they could be a good CEO and a good parent at the same time?" Jalopnik, an auto enthusiast website, called the interview a "joke" and rounded up similarly themed tweets. Justin Hyde, a well-regarded auto journalist, tweeted: "If the Today show wanted to make Mary Barra sympathetic to its majority female audience with bad questions, mission accomplished."
It's not the first time Lauer has been blasted for his attitude towards women. He was blamed for forcing Today co-host Ann Curry off the air in 2012, and his interview with Anne Hathaway was criticized as tasteless.
For the record, Barra, who has talked about being a mom as she has apologized in the past for GM's slow response to recalling the flawed vehicles, responded during the interview that she can do both well: "I think I can. I have a great team, we're on the right path, we're doing the right things, we're taking accountability, and also I have a wonderful family, a supportive husband, and I'm pretty proud of my kids the way they're supporting me in this."
Thursday evening, Lauer posted a message to his Facebook page; here is part of it:
"As part of the interview, I referenced this Forbes article where Barra talked about the challenge of balancing work life and home life. She said, "My kids told me the one job they are going to hold me accountable for is mom." She had just accepted the job as the first female CEO of a major American automotive company, and in the article she said that she felt horrible when she missed her son's junior prom. It's an issue almost any parent including myself can relate to. If a man had publicly said something similar after accepting a high-level job, I would have asked him exactly the same thing."
Before it's here, it's on the Bloomberg Terminal.
LEARN MORE