United Should Ditch Its Washington Hub, Analyst Says
By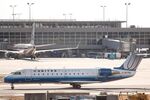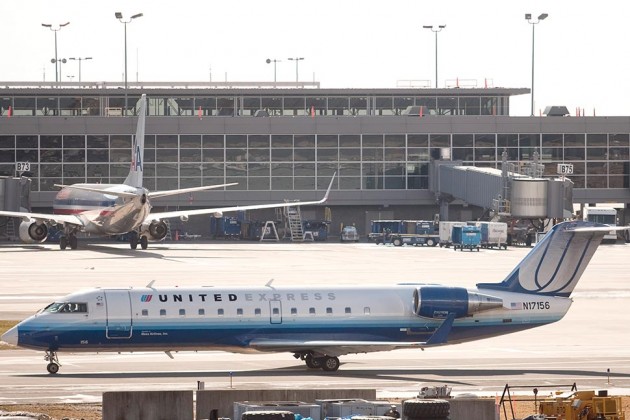 This spring, United dropped Cleveland as a hub, citing the airport's financial underperformance. Yet the airline's Washington Dulles hub is at least as unprofitable, and the airline should ditch it, a veteran analyst said today.
In a let-me-count-the-ways report, Imperial Capital analyst Bob McAdoo explains how United has bungled key aspects of its merger with Continental. "UAL has yet to adopt key steps taken in recent successful airline mergers, and we are unsure why," he wrote. "Regardless, lacking certain sweeping network and fleet changes, it may be difficult for UAL to produce returns comparable to its peers."
McAdoo cut his target for the stock to $47 from $55. United shares have gained 10 percent this year, trailing American Airlines' 76 percent gain and the 43 percent advance by Delta. That's not a widely shared opinion: Of the 20 analysts tracked by Bloomberg, 11 consider United shares worth buying, with a $50.96 price target. The positive views are based largely on the expectation that when United finally sorts out its merger kinks and begins to execute on its business plan, its global network can yield profit commensurate with those at Delta and American.
On several occasions, United executives have acknowledged the company's relative revenue weakness. The airline has begun a campaign to cut $2 billion in costs from the operation and has focused on efforts to boost sales, including greater upselling to coach seats with more legroom. A United spokeswoman declined to comment.
Much as US Airways favored its Philadelphia hub over Pittsburgh and Delta slashed flights at its Cincinnati and Memphis hubs when it acquired Northwest's Detroit hub, United now has competing hubs in Washington, D.C., and Newark, N.J. "[United] would not operate two payroll departments, so we wonder why it would operate two hubs only 211 miles apart," wrote McAdoo.
Some analysts have suggested that United has too many hubs, diluting the strength of the ones that clearly work, such as Houston, Newark, and San Francisco. Others have suggested that United no longer has a need for Los Angeles as a hub, given the investments American and Delta are making there and the success United has had in San Francisco.
United built its hub at Washington Dulles in the early 1990s to compete with a burgeoning Continental hub in Newark. Both focused on European flights, although United lacked the population base Continental enjoyed in metro New York. "IAD was the best option for United to connect traffic to Europe," McAdoo wrote. "However, today the Dulles hub is the smallest in the Northeast, carrying fewer passengers to Europe than [Newark], than Delta at JFK or American Airlines/US Airways in Philadelphia." The Dulles hub also faces steep competition from American's hub at Reagan National Airport, which is about 30 miles closer to the nation's capital and is preferred by many travelers going to the city. That airport is also gaining new, lower-cost options as JetBlue and Southwest have recently won access to expand there.
Before it's here, it's on the Bloomberg Terminal.
LEARN MORE