Is California About to Disrupt Uber?
By
Uber, the car service juggernaut disrupting the taxi industry, is facing some unwanted disruption from state politicians. Late Wednesday, California's Senate Committee on Insurance voted nine to one to advance a bill imposing new insurance requirements on app-based ride-sharing companies, such as Uber, Lyft, and Sidecar. The bill passed the California Assembly unanimously last month.
Under the proposed new law, AB 2293, commercial insurance from the ride company would have to be active and primary "from the moment a participating driver logs on" to the app—not just when a passenger is in the car. Supporters cite the case of six-year-old Sofia Liu, who was hit and killed in a San Francisco crosswalk on New Year's Eve; the girl's family sued Uber, claiming the company's app distracted the driver, who was between rides. The driver was insured, but Uber refused to provide supplemental insurance protection on grounds that the driver had no passenger during the accident. Uber has since instituted some coverage that starts when the app is turned on, but the coverage applies only when a driver's personal insurance policy won't pay.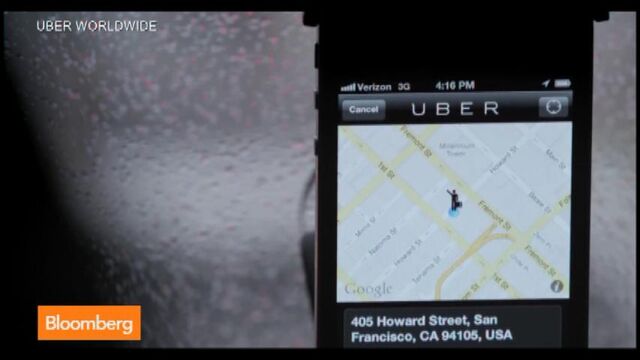 At the committee hearing on the bill in Sacramento, the Consumer Attorneys of California's Chris Dolan described the bill as "desperately needed," contending that Uber has "shifted the cost of its business onto us the taxpayers."
Uber supports some form of "App On" to "App Off" insurance requirement but opposes the bill's requirement that its insurance be primary throughout the time the app is on. In a statement, spokesperson Eva Behrend argued that the proposed legislation would "add unnecessary state insurance requirements to the bill over and above what is currently required for any car on the road, including most taxis," during times when "no commercial activity is taking place."
California legislators aren't the only ones pushing regulations for app-based ride-sharing companies. In Washington, Teamster-backed cab drivers mounted a caravan protest yesterday against a council ordinance allowing companies like Uber to operate. Colorado's Democratic governor, John Hickenlooper, signed a law June 5 that requires driver background checks and additional insurance; that one received Uber's support. Nevada's Division of Insurance last week issued a warning to customers that "they may be driving with someone who is uninsured" if they utilize ride-sharing apps. According to the Taxicab, Limousine & Paratransit Association, 15 other states and the District of Columbia have issued similar warnings to date.
Before it's here, it's on the Bloomberg Terminal.
LEARN MORE