Bud Light's Margarita-in-a-Can: Women Love It
By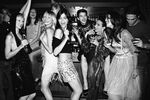 The problem with mixed drinks, Anheuser-Busch thought, is the hassle of mixing them. You have to buy the ingredients, measure them out, and shake them up. A total pain—and the inspiration for the beer-based margarita in a can known as "Bud Light Lime Lime-A-Rita," which was launched in 2012. It spawned such flavor extensions as Straw-Ber-Rita, Mang-O-Rita, and Raz-Ber-Rita and turned into one of the biggest success stories in recent beer history.
Sales of Bud's 'Ritas hit $462 million in 2013, up from $150 million the year before, according to data from IRI, a Chicago market research company. Bud says Straw-Ber-Rita (which outsold the original lime flavor last year) was the most successful product launch in the beer industry in 2013. Seasonal flavors, such as apple for the fall, are on the way.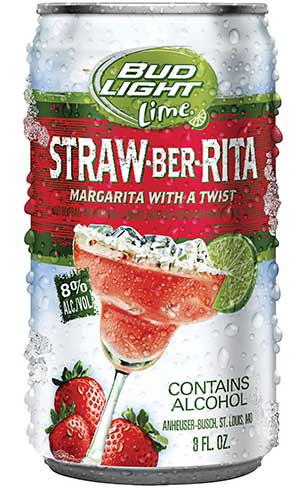 Bud describes the products (PDF) as "carefully brewed with a combination of barley malt, non-malted cereal grains and subtle hopping before they undergo special filtration. They are then blended with Bud Light Lime and additional ingredients to provide a refreshingly inviting margarita flavor."
Note, there's no tequila, and apparently, there's something about a beer cocktail that appeals to women, a consumer base Bud Light hadn't reached as successfully with plain beer—only about 30 percent of Bud Light drinkers are female, whereas they're about 65 percent of those who drink Ritas, says Pat McGauley, vice president for innovation at Anheuser-Busch.
Interestingly, McGauley says, Bud has found that hassle-hating Rita consumers are taking advantage of the new flavors by mixing them together—for example, making a strawberry-mango-Rita. "They're trying to take the convenience and simplicity of a cocktail in a can" and still play bartender, says Rob Wengel, senior vice president for innovation at Nielsen, which recently named the Ritas line one of the top new-product innovations. Who said mixology isn't booming?