Biggest Thai Investor to Boost Hiring for Overseas Stocks
Anuchit Nguyen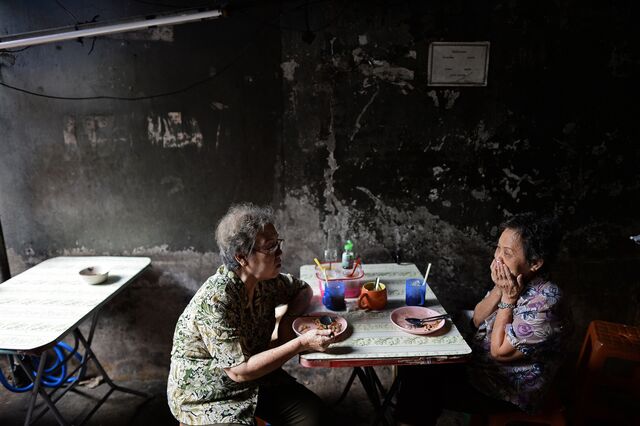 Thailand's Social Security Office, the nation's biggest money manager, plans to double its investment staff as it adds international stocks for the first time to boost returns.
The SSO, which manages about 1.1 trillion baht ($34 billion) of pension contributions for local workers, aims to increase holdings of international stocks to 12 percent of assets in five years, Win Phromphaet, the head of investment, said in an interview yesterday. SSO will double the number of staff in its investment division to about 100 by 2015 and may open offices in global financial centers, he said.
The pension fund is seeking higher returns abroad after valuations of local shares rose to a one-year high, government bond yields fell below their 10-year average and projections showed the number of pensioners receiving benefits will jump about 80-fold in the next 10 years. SSO also plans to double its holdings of real estate, commodities and alternative investments to boost annual returns to about 5.5 percent from 4.5 percent.
"Our current assets generate such low returns that it exposes us to major survival risk," Win, 37, said yesterday in an interview at his office in Bangkok. "The benefits for retiring pensioners will surge to such a level that we have an urgent need to boost income from some other risky assets."
Relative Value
Prices for Thai stocks and bonds have climbed this year even as the economy contracted in the first quarter and the nation's army took power in the 12th military coup since 1932. The rally pushed down yields on 10-year government notes to 3.82 percent, versus an average 4.17 percent during the past decade, according to data compiled by Bloomberg.
The benchmark SET Index of stocks climbed 0.4 percent to 1,483.24 in Bangkok today for its highest close in eight months. The measure is valued at 13.5 times estimated earnings, the highest level since June 2013.
SSO, which was established in 1990 to provide health-care benefits and expanded into pension welfare eight years later, currently invests 85 percent of its assets in local bonds.
The planned increase in overseas shareholdings will lift the fund's total equity exposure to about 23 percent of assets from 10 percent, Win said. The allocation to real estate, commodities and alternative investments may rise to 10 percent, while total assets will probably climb to around 2 trillion baht by 2018, he said.
Regional Funds
The SSO's overseas push comes at a time when regional peers are also expanding abroad to increase returns. Japan's Government Pension Investment Fund, undergoing its biggest-ever reshuffling, will probably boost its weighting in overseas shares to 17 percent from 12 percent, according to a survey of analysts by Bloomberg News last month. South Korea's National Pension Service said in February it may hire foreigners for the first time as it lifts international holdings.
Thai pensioners eligible for monthly benefits will jump to about 800,000 in 10 years from 9,900 as of last month, Win said. The SSO, which is bound by law to invest through local mutual funds, will seek changes from the military government so that it can invest directly in overseas stocks, bonds and other assets, Win said.
The SSO joins Thailand's Government Pension Fund, which manages pensions for state workers, in seeking greater returns overseas. GPF said last month it's buying shares in India, Indonesia and the Philippines amid political turmoil at home.
The funds' shift hasn't stopped local shares from rallying on speculation the military government will fast-track investments to boost economic growth. The benchmark SET Index has jumped 21 percent from this year's low on Jan. 3, versus a 6.9 percent advance in the MSCI Emerging Markets Index.
Win said most Thai stocks are expensive following their recent gains. The fund is currently holding about 20 billion baht in cash and waiting for a pullback before buying local shares. Outside of Thailand, the SSO is considering investing in developed markets, Win said.
"We are more upbeat on Japan and Europe than most of Asia's emerging markets," Win said.
Before it's here, it's on the Bloomberg Terminal.
LEARN MORE