Asian Stocks Decline as Middle East Violence Escalates
Yoshiaki Nohara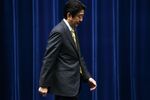 Asian stocks fell, led by materials shares, as escalating violence in the Middle East sapped demand for riskier assets.
Shougang Fushan Resources Group Ltd., which sells coking coal, fell 3.7 percent in Hong Kong to lead materials companies lower. FIH Mobile Ltd. lost 4.8 percent in Hong Kong after Jefferies Group LLC downgraded the handset maker. Miura Co., a boiler-maker, slid 3 percent in Tokyo after Barclays Plc cut its rating on the stock. China Vanke Co. jumped 7 percent as the country's biggest developer debuted shares in Hong Kong to gain access to international investors.
The MSCI Asia Pacific Index dropped 0.4 percent to 144.19 as of 8:45 p.m. in Tokyo, with all but one of its 10 industry groups declining. The gauge has retreated since reaching a six-year high on June 19. U.S. stocks closed lower after the Wall Street Journal reported that Syrian warplanes struck targets in western Iraq, killing at least 50 people.
"A surge in oil prices can weigh on the global economy and that's why the Iraqi conflict gets attention," said Osamu Koizumi, Tokyo-based executive officer at Meiji Yasuda Asset Management Co. "Investors want to sell into the market near a high level, but I don't think a correction will be big because fundamentals are good."
West Texas Intermediate crude oil futures are on course for a 3.6 percent advance this month after closing at a nine-month high on June 20.
Japan's Topix index fell 0.6 percent. Prime Minister Shinzo Abe said deflation has ended in Japan and will be thwarted by new government policies designed to encourage business expansion. His ruling party will seek to pass a law in the next session of parliament to legalize casinos as part of a plan to boost tourism before the Tokyo Olympics in 2020, the premier said in an interview yesterday.
Regional Indexes
South Korea's Kospi index and Australia's S&P/ASX 200 Index both lost 0.6 percent, while New Zealand's NZX 50 Index slipped 0.3 percent.
Hong Kong's Hang Seng Index fell 0.1 percent. The Hang Seng China Enterprises Index of mainland stocks traded in the city dropped 0.7 percent, while the Shanghai Composite Index lost 0.4 percent. Taiwan's Taiex index fell less than 0.1 percent. Singapore's Straits Times Index was little changed and India S&P BSE Sensex Index slipped 0.2 percent.
Futures on the Standard & Poor's 500 Index were little changed today. The equity measure declined 0.6 percent yesterday following the Wall Street Journal report on the Syrian air strike. Earlier, U.S. Secretary of State John Kerry was in Iraq seeking to prod the country's leaders to unite against an al-Qaeda offshoot that has seized control over areas of the country, OPEC's second-biggest oil producer.
U.S. Recovery
Data showed purchases of new homes in the U.S. rose in May by the most in 22 years, indicating the industry is rebounding from a winter-induced lull at the start of the year. The Conference Board's index of U.S. consumer confidence increased to 85.2 in June from 82.2 a month earlier, the New York-based private research group said yesterday.
The U.S. government's third revision to the gross domestic product reading, due today, is expected to show a contraction of 1.8 percent in the first quarter, according to a Bloomberg survey of economists. A reading last month had the economy shrinking 1 percent.
Material Shares
The MSCI Asia Pacific Materials Index lost 0.6 percent with Shougang Fushan falling 3.7 percent to HK$1.58. Newcrest Mining Ltd., an Australian gold producer, slid 2.4 percent to A$10.55. China Petrochemical Development Corp. lost 2.4 percent to NT$12.20 in Taiwan.
FIH Mobile lost 4.8 percent to HK$4.76 in Hong Kong after its rating was cut to hold from buy at Jefferies. Miura slid 3 percent to 3,430 yen after the Japanese stock's rating was lowered to equal weight from overweight at Barclays.
China Vanke, which converted mainland-listed B shares into H shares in Hong Kong, surged 7 percent to HK$13.28 from its last close on the B-share market. Investors are betting the developer's focus on small-to-medium-sized homes is resilient in a slowing Chinese property market.
The Asia-Pacific gauge traded at 13.3 times estimated earnings compared with 16.4 for the S&P 500 and 15.3 for the Stoxx Europe 600 Index, according to data compiled by Bloomberg.
(An earlier version of this story was corrected to amend the time reference.)
Before it's here, it's on the Bloomberg Terminal.
LEARN MORE