When It Comes to Temps, Who's the Boss?
By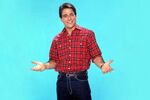 Call it the "Who's the Boss" phenomenon: The business models of many major U.S. companies depend on workers who are legally employed by someone else. Labor groups argue that such sprawling supply chains make it harder to hold companies accountable for abuse, let alone organize the workers involved. Now they're pushing back: A California bill would put companies on the hook when employees get cheated by their contractors.
The proposed legislation, which passed the state Assembly on May 29 and heads today to the state Senate Judicial Committee, would make many companies share "all civil legal responsibility and civil liability" when contractors they hire run afoul of rules on paying wages and workers compensation. The California Chamber of Commerce calls it a "job killer." Jennifer Barrera, a policy advocate for the Chamber, argues that it represents a "significant expansion of liability—and unfair because the business may or may not be able to control or prevent these violations from occurring."
Supporters argue that the bill would help redress a status quo in which labeling workers as sub-contractors allows companies to dodge both lawsuits over illegal efforts to cut labor costs and the risk of being compelled to engage in collective bargaining. They argue that the threat of the "client employer" cutting off a contractor whose workers act up, or of a temp agency blacklisting an upstart employee, makes it even easier for companies to suppress activism by the workers they rely on. "We are defining, in a simple way," says California Labor Federation Executive Secretary-Treasurer Art Pulaski, "that if you contract out workers through temporary workforce [agencies] … on the floor of your work site, doing your typical work of your company, using your machinery, then you have to be officially partly responsible."
California-based salad processor Taylor Farms has become a poster child for the bill's supporters, including the International Brotherhood of Teamsters union, which charges that the company uses temp agencies to drive down standards and evade accountability for abuses such as unpaid wages. "I have been a temp worker for the last ten years, ever since I received my first paycheck," Jose Gonzalez, an employee of one of Taylor Farms' temp agencies, said in an e-mailed statement. "To me this is hurtful. …Why not pay me the money going to the temporary agency for my labor?"
The company's chief executive officer, Bruce Taylor, called the allegations "complete and utter bull—-," and accused the Teamsters of trying to smear his company because workers were rejecting unionization—and of trying to drive temp agencies out of business because it hasn't been able to organize them. Ballots from a March unionization election at Taylor Farms have been impounded by the National Labor Relations Board while the agency investigates allegations of illegal union-busting. "If an employer wasn't paying someone, they would be sued immediately by any number of people, so it doesn't happen," says Taylor. "It can't happen because of the protections workers are already afforded." Not so, says Pulaski: "People who have spoke up about health and safety violations—or about wage theft and their conditions—it's easy to get rid of them."
Before it's here, it's on the Bloomberg Terminal.
LEARN MORE