Professor in UNC's Fake-Classes Fiasco May See Fraud Charge Dropped
Paul M. Barrett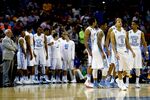 They do things differently in North Carolina, at least when it comes to college sports scandals. The biggest academic-fraud controversy currently haunting NCAA Inc.—the fake-classes fiasco at the University of North Carolina—took a further bizarre turn on Monday, when a local prosecutor said he was leaning toward dropping a criminal charge against a central figure in the case.
To review: The UNC-Chapel Hill Tar Heels are a basketball powerhouse in the $16 billion-a-year college sports industry. The athletic program has been haunted by findings—no longer disputed—that members of the basketball and football teams were disproportionately represented in scores of phony classes dating back to the 1990s. UNC says it has cleaned up its act, but questions remain about the extent of the fraud and whether members of championship basketball teams were actually eligible to play.
At the center of this mess is Julius Nyang'oro, the former chairman of UNC's African American studies department. He faces a felony criminal fraud charge for seeking payment for a course he didn't actually teach. Nyang'oro has denied wrongdoing, and his lawyer had warned that the former academic would point fingers at others at the university if put on trial.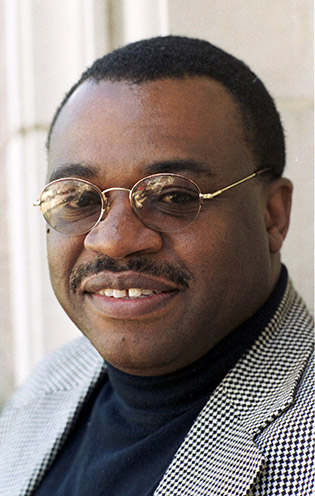 Now, though, the chances that there will be a trial or a public plea bargain that implicates others on campus seems less likely. Jim Woodall, the local district attorney with jurisdiction over Chapel Hill, told the News & Observer that he's giving "serious consideration" to dropping the prosecution of Nyang'oro. Woodall explained that Nyang'oro's cooperation with the latest in a series of internal probes sponsored by UNC might lead to the ex-professor walking away without any criminal consequences.
"It appears that Nyang'oro has cooperated fully with them and actually—I think—maybe gone over and above what was expected from him," Woodall told the local paper. "So I am going to seriously consider dismissing his charge based on his cooperation." There's no reason Woodall would make such a statement if he has not already made up his mind.
This would be an unusual resolution for a prosecutor who conducted a criminal investigation of corruption at a major public institution and then sought to punish a senior employee of that institution. Rather than resolve the criminal charge in court under the supervision of a judge, Woodall seems prepared to defer to an investigator hired and paid by the university—in this case, a former federal prosecutor named Kenneth Wainstein.
Perhaps Nyang'oro has been truly forthcoming in communication with Wainstein. Perhaps Wainstein will issue a report that explains the relationship, if any, between UNC athletic department officials and massive classroom fraud. (There's already ample evidence that academic advisers assigned to help athletes steered basketball and football players toward the phony classes to help them maintain eligibility.) But it seems odd in the extreme for the prosecutor to talk about removing the threat of public punishment before the rest of the world knows what Nyang'oro has had to say and whether UNC plans to do something about its sorry history, as opposed to bury it.
This all bears watching.
NOTE: Peter Grauer, the chairman of Bloomberg L.P., which owns Bloomberg Businessweek, is a trustee of the University of North Carolina at Chapel Hill and sits on its Foundation Board and the UNC Global Research Institute Board.
Before it's here, it's on the Bloomberg Terminal.
LEARN MORE