Where Did the Supreme Court Leave EPA's Power on Greenhouse Gas?
Paul M. Barrett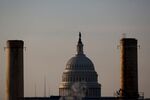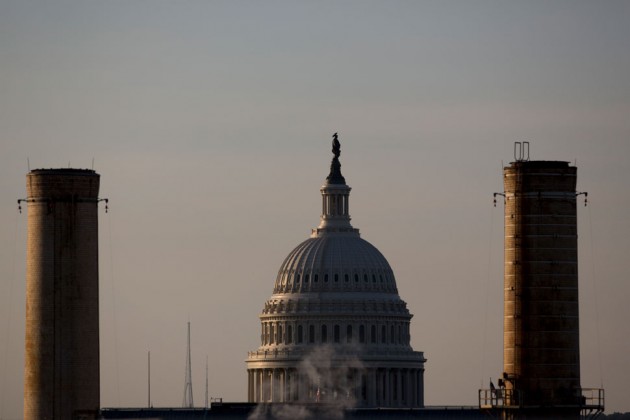 Confused by the Supreme Court's ruling on carbon emissions? It's understandable. Monday's decision interpreted highly technical regulatory provisions and produced a splintered vote. Scholars, advocates, and pundits emphasized contrasting themes.
Writing for Bloomberg View, Harvard Law School's Noah Feldman called the decision "a legal defeat for the Barack Obama administration" but possibly "a practical victory" for environmentalists. The high court's conservative justices, he noted, "voted 5-4 to block the Environmental Protection Agency from a creative-yet-practical interpretation of the Clean Air Act that would have let the EPA significantly increase its regulation of greenhouse gases."
Feldman concluded his analysis with the ominous-sounding question: "Feel the earth getting a little warmer?"
David Doniger, chief global warming lawyer for the Natural Resources Defense Council, a major green advocacy group, sounded more enthusiastic. "Building on two prior decisions affirming the Environmental Protection Agency's authority to set carbon pollution standards, the Supreme Court held that the core provision of the Clean Air Act's permitting requirements also applies to carbon pollution," Doniger wrote on his blog. "Coming three weeks after EPA proposed carbon pollution standards for existing power plants, this is the third time the Supreme Court has backed EPA's authority to curb heat-trapping carbon pollution under the Clean Air Act."
So maybe the justices didn't contribute to the earth getting warmer?
Greg Stohr of Bloomberg News leaned toward the NRDC interpretation in his dispatch. The justices, he wrote, "largely upheld the EPA's requirement for emitters of gases tied to climate change—backing the rules for large facilities, while barring them for smaller polluters such as apartment buildings, schools or restaurants. After the decision, facilities responsible for 83 percent of emissions still need a permit." Announcing his majority opinion from the bench, Justice Antonin Scalia said: "EPA is getting almost everything it wanted in this case."
One thing that seems clear is that Monday's decision did not affect the Obama administration's comprehensive climate-change proposal, released on June 2, to cut carbon emissions from existing power plants. Instead, the majority said that the EPA's greenhouse-gas authority extends only to those several hundred facilities that already fall under federal jurisdiction because they emit other pollutants. Carbon emissions alone can't trigger a federal permitting requirement.
Part of the reason for the uncertainty in reading the Supreme Court's intent stemmed from the justices' collective inability to speak clearly. Chief Justice John Roberts and Justice Anthony Kennedy joined Scalia's opinion. The four more-liberal Democratic appointees—Stephen Breyer, Ruth Bader Ginsburg, Sonia Sotomayor, and Elena Kagan—declared that they would have gone further to bolster EPA authority. Justices Samuel Alito and Clarence Thomas cut in the other direction, saying they would have barred the EPA from regulating carbon emissions, even from the largest sources.
Though by his own description he allowed the EPA to do most of what it sought to do, Scalia scolded the agency for trying to expand its carbon-emissions-permitting program to include smaller facilities. He warned against "an enormous and transformative expansion in EPA's regulatory authority without clear congressional authorization."
The upshot? Carbon regulation will expand more than many business interests would have liked-—a clear win for environmentalists—while the court's conservative majority provided language that businesses doubtless will cite in future attempts to restrain the EPA.
The earth is getting warmer, according to the vast majority of climate scientists, but this decision doesn't seem likely to accelerate that hazard.
Before it's here, it's on the Bloomberg Terminal.
LEARN MORE