Starbucks Brings Made-to-Order Soda to 16 States
by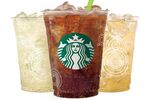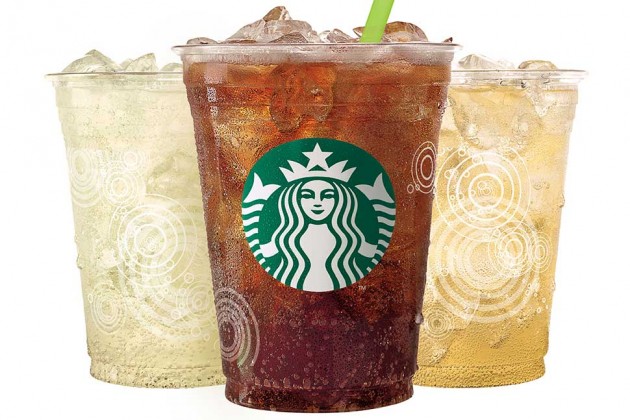 Starbucks's test last year of made-to-order Fizzio sodas in Atlanta, Austin, and Japan is being expanded to the southern half of the U.S and Hawaii. Root beer, ginger ale, and lemon ale sodas will be available starting this week in the Los Angeles, San Diego, Stockton, and Modesto areas of California, and in Arizona, New Mexico, Nevada, Utah, Texas, Oklahoma, Louisiana, Mississippi, Alabama, Georgia, Florida, South Carolina, North Carolina, Virginia, and Hawaii.
Spokeswoman Linda Mills said the company hopes to expand the sodas nationally in the coming year. The Fizzio rollout this summer extends to stores in Singapore, South Korea, and China. The chain will add location-specific flavors over time, and customers can add fizz to other beverages for 50¢.
The drinks are expected to drive only modest sales growth. Starbucks's broader goal is to use the sodas and other cold beverages to amp up lunch. The company has focused on wooing customers beyond the morning rush. This summer it's introducing new Teavana iced teas and two sandwiches (turkey pesto and grilled cheese).
Interestingly, in a press release, Starbucks promoted the benefits of the Fizzio machine, which can add carbonation to finished beverages and adjust the amount of fizz. SodaStream, by comparison, cannot carbonate anything other than water; flavorings have to be added post-fizz. Starbucks isn't planning an at-home machine now, Mills said. Yet as Keurig Green Mountain and Bevyz team up with Coca-Cola and Pepsi, respectively, to take on SodaStream with their own at-home soda machines, the idea that Starbucks might eventually sell a Fizzio soda maker doesn't seem far-fetched.
Before it's here, it's on the Bloomberg Terminal.
LEARN MORE