The A380 Is Coming to America? Yes, Says a Guy Who Leases Them
by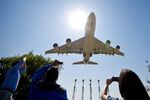 Mark Lapidus has a bold prediction: Delta Air Lines will be the first U.S. carrier to fly Airbus's massive A380 superjumbo—even though Delta executives have repeatedly said they don't want the plane.
Lapidus is the chief executive officer of aircraft leasing company Amedeo and so has a deep financial interest in making his rosy forecast come true: Dublin-based Amedeo, the only lessor of the A380, has four of the twin-deck jets arriving from Airbus in 2016, with 16 more in the following four years.
In the seven years it's been flying, the big plane has failed to crack a U.S. fleet. U.S. carriers contend that the plane—which carries almost 600 people in the configuration Amedeo touts—is too big for their networks, which are structured around frequencies in major business markets and matching seat inventory tightly with demand, a strategy of engineering scarcity to maintain profits.
That's worked: U.S. airlines are now the most profitable in the world. "They all have reasons to be ideologically against it, and that's part of our challenge," Lapidus says. "It will take time." He's ready to try, embarking on what Bloomberg News earlier this month called "a lonely crusade" to find new customers in North America for the world's largest commercial jet. Airbus has 324 orders for the A380, most going to Emirates, the largest buyer of the model.
The crux of Amedeo's pitch to North American airlines is that they've ignored the potential the A380 offers to segment cabin space much more than they can on their current long-haul fleets. Many airlines reduced their premium cabin capacity during the financial downturn, but now they're losing first- and business-class customers to rivals, a phenomenon called "spill." Lapidus argues that if U.S. airlines such as Delta and American Airlines improve their offerings, they'll increasingly be able to win the class of global business travelers who want to fly only the best airlines. He says premium economy is a revenue windfall and Airbus's behemoth is the most efficient way to offer it.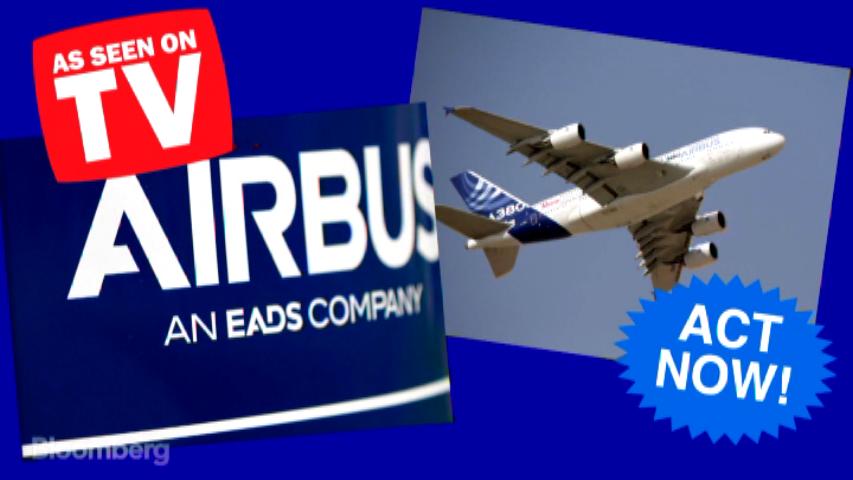 Lapidus thinks Delta is most likely to yield. It has a record of finding niches for aircraft models that its rivals have avoided, especially if the planes are older and can be purchased for cheap on the secondary market. He cites Delta's decision to replace many of its 50-seat regional jets with larger, 110-seat Boeing 717s, which boosted the airline's capacity without requiring a larger fleet. Compared with a regional jet, the Boeing 717 offers 120 percent more seats at only 60 percent greater cost, and is more spacious and passenger-friendly, Delta said (pdf). "Every logical stage [Delta] used in making that (717) decision is exactly the same thing I would have used in advocating the A380," Lapidus says. "So if they apply the same metrics, it would make sense that they would follow that logic."
So far, Delta has shown little interest. The airline requested proposals from Boeing and Airbus for as many as 50 wide-body jets to replace its four-engine Boeing 747s and a large fleet of older 767s. Delta isn't exploring the A380 as part of the proposals it will peruse this summer; last week two Delta executives at separate events said the A380 doesn't fit their needs. "We see a lot of efficiencies … in twin-engine aircraft, which make up the bulk of our fleet, and the A380 just doesn't fit into that scope," Delta spokesman Michael Thomas said on June 20.
It's worth wondering: Does it matter to Amedeo or Airbus if a U.S. airline flies the A380 when it has customers in the Middle East, Asia, and Australia? "It probably doesn't, but part of this story is (about) changing perceptions," Lapidus said in a telephone interview Friday night from his home near London's Heathrow Airport. U.S. airline decisions can have an enormous influence on operators all over the world, he added.
Lapidus is hoping for a meeting in Atlanta to tout the A380; he thinks the big jet would best fit Delta's existing Heathrow services, which it operates as a joint venture with Virgin Atlantic Airways. Delta owns 49 percent of Virgin Atlantic, which has orders for six A380s scheduled to begin arriving in 2018. It's unclear if Virgin Atlantic still wants the planes, having deferred them several times. "I think Delta, for all of their rhetoric about four-engine planes … is going to look at it intelligently," Lapidus says.
Before it's here, it's on the Bloomberg Terminal.
LEARN MORE