GE Wins Alstom Board's Backing for Energy Assets Deal
Richard Clough, Francois de Beaupuy and Jacqueline Simmons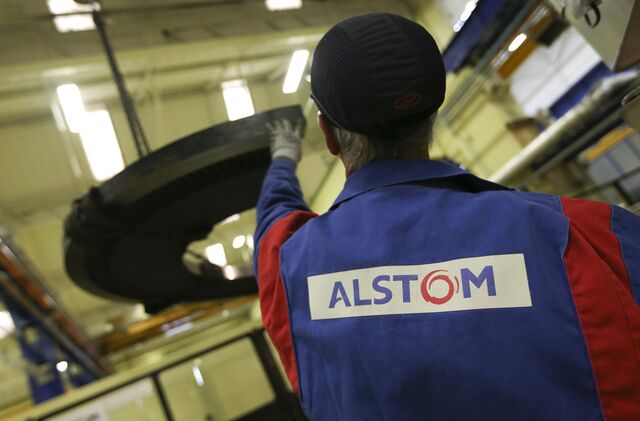 General Electric Co.'s planned acquisition of Alstom SA's energy assets won approval from the French company's board, moving Chief Executive Officer Jeffrey Immelt closer to capping GE's biggest deal ever.
The companies announced the agreement as negotiations continued for France to buy a 20 percent stake in Alstom from shareholder Bouygues SA. The government and Paris-based Bouygues are nearing an accord, said two people familiar with the talks who asked not to be identified because the details are private.
France's clearance of GE's purchase was conditioned on getting the stake in Alstom, one of the country's industrial icons. GE is buying Alstom's gas turbine operations and creating joint ventures in the steam turbine, renewable energy and electrical-transmission businesses, while Alstom gets GE's rail-signaling operations for $825 million (602 million euros).
"We will now move to the next phase of the Alstom alliance," Immelt said in a statement. GE predicted a closing in 2015 and said the deal was still valued at about $17 billion, the original figure placed on the formal offer on April 30.
Alstom said the proceeds will help bolster its train, metro and signaling business; pay down debt; return cash to shareholders; and invest about 2.5 billion euros in the ventures being formed with GE in steam turbines and renewable-energy and power-transmission equipment.
"The combination of the very complementary energy businesses of Alstom and GE would create a stronger entity," Alstom CEO Patrick Kron said in the statement.
Messages left for spokesmen for the government and Bouygues, a French construction company, about their discussions weren't immediately returned.
Alstom's board had set a June 23 deadline to consider offers for the energy business, with Siemens AG also in the running until the government said yesterday that it favored Fairfield, Connecticut-based GE.
Before it's here, it's on the Bloomberg Terminal.
LEARN MORE