Billionaire Singer Gives Rove's Super-PAC $1 Million
Greg Giroux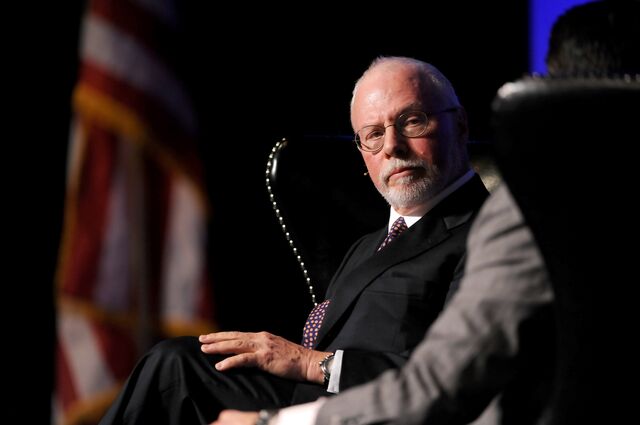 Billionaire hedge-fund manager Paul Singer donated $1 million to a super-political action committee advised by Republican strategist Karl Rove.
Singer, who leads New York-based Elliott Management Corp., provided most of the $1.7 million that the super-PAC American Crossroads raised in May, according to a filing yesterday with the Federal Election Commission in Washington.
American Crossroads, which is aiding the Republican bid to hold the party's U.S. House majority and gain control of the Senate, has raised more than $11 million for the 2014 elections. Singer gave $250,000 to the super-PAC in March.
With a net worth of more than $1.8 billion, according to the Bloomberg Billionaires Index, Singer is among the biggest political donors in this year's campaign. Two years ago, he helped found American Unity PAC, a super-PAC that's urging Republicans to support same-sex marriage.
American Crossroads has mainly targeted Democrats seeking re-election to the Senate, where Republicans need a net gain of six seats for a majority.
The super-PAC also has spent more than $772,000 to help Republican Elise Stefanik, a White House aide to former President George W. Bush, in a June 24 primary in the district of retiring Democratic Representative Bill Owens of New York.
A related nonprofit 501(c)(4) organization, Crossroads Grassroots Policy Strategies, has aired issue ads in some states where Democratic senators are facing tough re-election campaigns. Crossroads GPS doesn't disclose its donors.
Super-PACs are permitted to accept donations in unlimited amounts so long as their spending isn't coordinated with the candidates they're backing. Federal court rulings and regulatory action in 2010 cleared the way for individuals, corporations and labor unions to make unlimited contributions in federal races through outside groups.
(Corrects net worth figure in the 4th paragraph.)
Before it's here, it's on the Bloomberg Terminal.
LEARN MORE