Cataloging Restoration Hardware's Cleanup of Its 17-Pound Delivery
by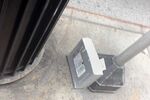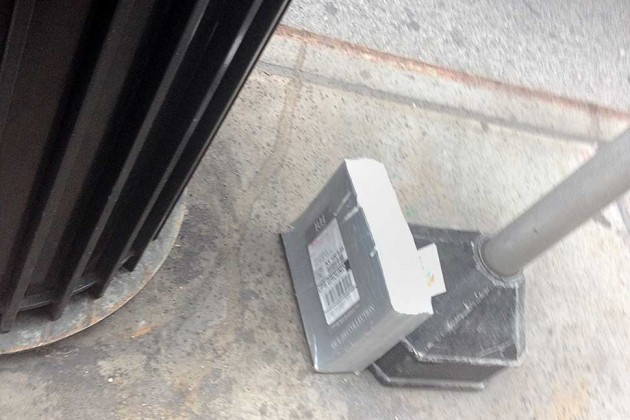 When Restoration Hardware recently delivered to millions of doorsteps its biggest-ever annual catalog—13 different "source books," as it calls them, shrink-wrapped into a 3,300-page, 17-pound bundle—the company took pains to assure the public that the environment was being protected, as Bloomberg Businessweek reported.
Its one-page "sustainability initiative," affixed atop the delivery, detailed several ways in which the company was minimizing environmental harm, including using "forest certified" paper and acquiring carbon offsets to cancel out emissions from shipping the catalogs.
In a June 11 conference call with Wall Street analysts, Restoration Hardware Chief Executive Officer Gary Friedman crowed: "I don't know of another catalog retailer of scale taking the steps we are to minimize our impact on the environment."
A closer examination of Restoration Hardware's sustainability initiative, however, reveals a much less flattering picture. Here are the three biggest flaws:
1. Restoration Hardware's paper is certified to a weaker standard than that of many competitors.
Restoration Hardware states that its paper comes from sustainably managed forests certified by the Programme for the Endorsement of Forest Certification. That program, in turn, accepts paper from U.S. forests that have been certified by the Sustainable Forestry Initiative, which is backed by some of the biggest logging and paper companies.
 
Environmental groups prefer the more-stringent certification from the Forest Stewardship Council, which severely restricts clear-cutting, prohibits spraying toxic chemicals, and has been known to rescind certifications for timber companies if they're out of compliance, according to Todd Paglia, executive director of environmental group ForestEthics.
Restoration Hardware's paper certification, says Paglia, "is like having Dick Cheney sponsor you for an environmental award." Paglia's group has praised such retailers as Williams-Sonoma and Victoria's Secret for embracing the more stringent certification standard. Williams-Sonoma has purchased all its catalog paper since late 2006 from sources certified by the Forest Stewardship Council. "It has much stricter protocols," explains Pat Connolly, chief marketing officer at Williams-Sonoma.
 
Victoria's Secret made a similar commitment to FSC paper for its catalogs in 2010, while J. Crew reported that 97 percent of its catalog paper was FSC-certified last year.
2. Restoration Hardware's catalogs are nowhere near carbon-neutral.
 
The company says it has acquired carbon offsets to neutralize the greenhouse-gas emissions associated with shipping the catalogs to millions of doorsteps.
That's a bit like flying across the country and then buying a carbon offset to cover the cab ride to your hotel.
Shipping is a tiny fraction of the carbon emissions that come from catalogs. In 2010, the American Forest and Paper Association and the Forest Products Association of Canada commissioned an extensive study (PDF) on the global warming effects for the entire life cycle of various paper products.
For catalogs, the study found "transport and use" accounted for 1.2 percent of overall emissions. About 65 percent of the emissions arose from heavy duty tasks performed well before catalogs are mailed such as harvesting timber, manufacturing the paper, and powering the printing presses. Most remaining emissions came from disposal of catalogs, whether they were recycled or hauled off to landfills.
3. Many of Restoration Hardware's sustainability claims lack sufficient detail.
 
For instance, on the company's one-page "sustainability initiative," it claims to be the "founding sponsor of the Verso forest certification grant program." The program, it explained, provides start-up funding to "landowners, consulting foresters and other stakeholders" to help expand and maintain certification among the forests that supply Verso Paper.
 
It is almost impossible to discern the impact, if any, of Restoration Hardware's sponsorship. Katya Sorokko, Restoration Hardware's vice president of public relations and marketing, declined to answer questions about the company's contribution to the Verso program. Two people listed by Verso Paper as contacts for its grant program didn't respond to several e-mails and phone calls.
The lack of sufficient information undermines the credibility of the retailer's claims, says John Haugen, co-founder of Third Partners, a New York-based consulting firm that advises companies on sustainability strategies.
In a post on his company's blog, Haugen sharply criticized the company's approach, including the lack of detail on the grant—such as the amount given ("it could be $1,000″ he wrote), whether this would be an annual commitment, how much acreage its grant would support, and whether this had anything to do with the paper used in Restoration's massive catalogs.
"If they don't explain it, it leads you to believe it's a bunch of garbage," Haugen said in a phone interview.
Asked to respond to the criticisms, Restoration Hardware's Sorokko declined to discuss their sustainability initiative beyond the information disclosed on the company's website and on its earnings call with analysts.
Before it's here, it's on the Bloomberg Terminal.
LEARN MORE