Saba, Brevan Struggle to Profit as Volatility Disappears
Katherine Burton and Kelly Bit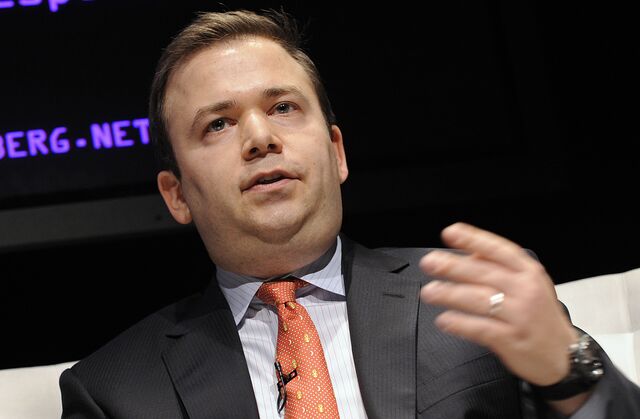 For Boaz Weinstein, founder of Saba Capital Management LP, historic calm in global credit markets is proving to be more than boring. It's costing the hedge-fund manager money.
Weinstein's credit fund fell 1.7 percent this year through May, after dropping about 10 percent over the two previous years. The investment committee of New Mexico's public employees' pension fund voted last week to pull $43.5 million from Saba, citing an inability to make money in the current low-volatility environment, said a person with knowledge of the decision, who asked not to be named because its internal discussions are private. Assets in the strategy have shrunk 23 percent to $2.7 billion since the start of December.
"Low volatility is not a good environment for hedge-fund strategies because there is little price dispersion," said Peter Rup, the chief investment officer at New York-based Artemis Wealth Advisors LLC, which invests in hedge funds.
Saba, based in New York, isn't alone in struggling after at least two dozen nations cut benchmark rates to 1 percent or less since the financial crisis. Paul Tudor Jones, who runs the $13 billion Tudor Investment Corp., lost 4 percent this year through June 6, said an investor with knowledge of the returns. The 59-year-old billionaire said in May that macroeconomic investing needs "central bank Viagra" because interest rates have stayed low for such a long period.
Brevan, Fortress
Brevan Howard Capital Management LP, which oversees $40 billion, lost 4.3 percent in its main fund through May, according to two people familiar with its returns. Fortress Investment Group LLC's macro fund, run by Michael Novogratz, dropped 3.3 percent through June 6. Hedge funds, which are meant to make money in rising and falling markets, have risen 1.4 percent overall.
Spokesmen for Saba, Tudor, Brevan and Fortress declined to comment on performance.
The U.S. Federal Reserve and Bank of Japan have purchased trillions of dollars of debt to stimulate economies and European Central Bank president Mario Draghi said in July 2012 he would do "whatever it takes" to protect the euro. This month he unveiled an historic package of measures, including a negative deposit rate and targeted long-term loans to banks, to fight the threat of deflation in the 18-nation currency bloc.
Investors have responded. The VIX, a measurement of expected volatility, fell 12 percent yesterday to 10.61, the lowest since February 2007, and compares with an average of about 20 over the past decade. Bond yields globally have dropped by more than half in the past five years to an average 1.81 percent.
Initially Profited
Saba was started by former Deutsche Bank AG credit-trading co-head Weinstein in 2009. The 41-year-old's fund initially profited from heightened volatility, returning 10.8 percent in 2010 and 9.3 percent the next year. Firmwide assets jumped to a peak of $5.5 billion in May 2012. Saba now manages $3.1 billion across its funds. Christina Keyes, portfolio manager of real assets at Public Employees Retirement Association of New Mexico, declined to comment on Saba.
Some clients are betting that volatility will start to rise as economic growth picks up and central banks weigh increasing interest rates. The Fed said yesterday that growth in the world's biggest economy is bouncing back and that it will continue to reduce its bond purchases. Officials predicted their target interest rate will be 1.13 percent at the end of 2015 and 2.5 percent a year later, higher than previously forecast.
Even as some Saba clients have redeemed, the firm has collected more than $300 million from current and new investors since January, according to a person with knowledge of the firm.
Not all funds have suffered in the low-volatility environment. Paul Britton's $2.5 billion Capstone Investment Advisors LLC has seen its volatility fund climb 4.3 percent this year through May.
Before it's here, it's on the Bloomberg Terminal.
LEARN MORE