Rahm Emanuel's War on Drugs
Tired of waiting for the FDA, cities sue makers of addictive painkillers
By
Seven years ago, the maker of OxyContin pleaded guilty to criminal charges that it had promoted the painkiller for off-label uses and played down its risk of addiction. The settlement, which cost Purdue Pharma $600 million, was supposed to stem the dramatic rise of prescription painkiller abuse that has swept the U.S. since OxyContin hit the market in 1996.
In the years since the settlement, America's opioid problem has only gotten worse. Deaths involving prescription painkillers tripled in the first decade of the 21st century to more than 40 per day, according to the Centers for Disease Control, which called the problem an epidemic in 2011.
State and local officials have asked the Food and Drug Administration to stop opioid makers from marketing the drugs for long-term pain management, but the FDA hasn't acted and neither have the drugs' manufacturers. So local governments are taking pharmaceutical companies to court. Civil lawsuits filed in the past month by Chicago and California's Santa Clara and Orange counties accuse Purdue and four other drugmakers of soft-pedaling the risks of the medications. Both suits seek to force "defendants to cease their unlawful promotion of opioids and to correct their misrepresentations" as well as pay unspecified damages.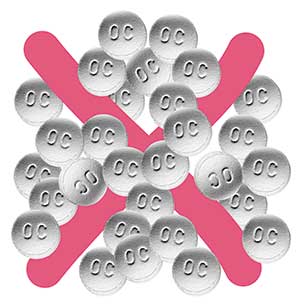 "The heads of the pharmaceutical companies and the head of the FDA and the heads of the medical profession need to step up and start taking responsibility," says Chicago Mayor Rahm Emanuel. "You have a regulated drug that is leading to overdose and heroin addiction. Snap out of it and pay attention."
The strategy is akin to the multiple lawsuits against tobacco companies in the 1990s that ended most cigarette advertising and helped push down smoking rates, says Mike Moore, the former Mississippi attorney general who led the tobacco litigation. "Maybe they win, maybe they don't. But I guarantee there's going to be a discussion about who's responsible and how it should be resolved." The cases could serve as a model for other cities and counties. Emanuel says a "handful" of cities have reached out to him about filing similar actions.
Local governments pay the price of painkiller abuse through ambulance calls and emergency-room trips for people who overdose. They also pay when public health plans cover drugs that are inappropriately dispensed. Law enforcement, courts, and prisons bear other costs when medications are illegally resold on the street. The Chicago and California suits, prepared with the help of attorneys from Washington firm Cohen Milstein, claim that pharma companies used "a common, sophisticated, and deeply deceptive marketing campaign" to "reverse the popular and medical understanding of opioids." The plaintiffs claim the companies encouraged drugs that were once primarily used for brief episodes of pain—after surgery, for example—to be prescribed as remedies for such common conditions as arthritis and back pain.
Purdue and generic drugmakers Teva and Actavis, also defendants, declined to comment. Endo Health Solutions, the manufacturer of Percocet, did not respond to requests for an interview. Johnson & Johnson, whose Janssen Pharmaceuticals unit makes painkillers including Nucynta and Duragesic, said in an e-mail that the company will fight the suit and is "committed to supplying healthcare providers with complete, accurate information on prescribing these medications responsibly, in compliance with [FDA] rules and regulations." The plaintiffs' attorneys will have to convince courts that the drug companies broke consumer protection laws even though the FDA has blessed opioids for the treatment of chronic pain. "FDA approval is not basically a sanction to lie to the public" about the risks, says Danny Chou, assistant county counsel in Santa Clara.
How well the drugs work to alleviate chronic pain is the subject of considerable debate. In 2010 the Cochrane Collaboration, a nonprofit medical research organization, reviewed 26 studies of opioid use for chronic pain. The group found that "in well-selected patients with no history of substance addiction or abuse," proper opioid use can relieve pain "with a very small (though not zero) risk of developing addiction." But Cochrane called the evidence supporting long-term use "weak" and urged more research.
The FDA says it has taken steps to address painkiller abuse. Last year the agency changed the drugs' labeling to note that they should be used for "pain severe enough to require daily, around-the-clock, long-term opioid treatment and for which alternative treatment options are inadequate." In an e-mail, FDA spokesman Jeff Ventura said, "With limited knowledge of the best way to treat chronic pain, opioid drugs are often used as the drug of choice, even though opioids are not a great choice for many types of chronic pain and there is limited data to support their use for most chronic conditions."
Emanuel says he's fed up with FDA officials and industry executives who try to shift blame for the problem. "Everybody at the top wants somebody else to be accountable," he says. "They want to act like they bear no responsibility for what's happened." The aim of the lawsuits, he says, is to force that accountability. The goal isn't to punish drugmakers, says Orange County District Attorney Tony Rackauckas. "What we're after here is to change [their] conduct, not to break companies."
BOTTOM LINE -
The bottom line: Chicago and two California counties are suing to force drugmakers to stop marketing addictive opioids for chronic pain.
Before it's here, it's on the Bloomberg Terminal.
LEARN MORE