The Murder Investigation Roiling North Dakota's Oilfields
By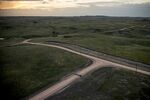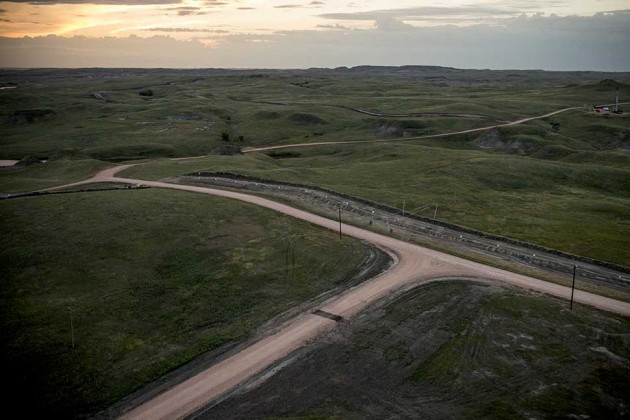 In the summer of 2012, I flew to North Dakota to write about the strange events happening on an Indian reservation, which, thanks to advances in fracking technology, was gushing oil. As I soon learned, scores of problems were bubbling up with the crude, including lawsuits, environmental scares, a surge in crime, and questions about where all the oil money was going.
Recently, things on the Fort Berthold Indian Reservation have gotten a whole lot stranger. In December, a 63-year-old businessman named Doug Carlile, who had become deeply invested in a trucking company and an oil exploration business on the reservation, was shot to death by a masked intruder in his home in Spokane, Wash. The murder has since touched off a multistate police investigation leading detectives back to Fort Berthold.
Today, Bloomberg News has published a must-read account by Alex Nussbaum and David Voreacos digging into the events leading up to the murder:
"Even in the underbelly of North Dakota's Bakken oilfields, the murder of Doug Carlile stands out, a tale of a Matt Damon look-alike felon, an Indian tribal leader and an accused hit man with a check list that included items like 'practice with pistol.'"
The story also sheds some much-needed light on the darker side of doing business in the North Dakota oil patch.
"Along with oil prosperity has come a spasm of crime unlike any before on the prairie," they write. "Where farmers once sealed deals with a handshake, authorities now contend with drug gangs, meth labs, violent crimes, prostitution and investor fraud, all with the same aim in mind: making a quick score."
What tends to get lost in the scramble for overnight fortunes in the oil fields is any commitment to planning for the future of surrounding communities. As tribe member Marilyn Hudson told me in 2012, despite all the problems, the oil boom still represents a rare opportunity for the roughly 12,000 members of the MHA Nation to improve life on the Fort Berthold Reservation, which has long struggled with high levels of poverty and unemployment. "We really need to develop a long-term vision for a generation beyond us," said Hudson at the time. "Because we all know once the oil is gone, it's gone."
In the meantime, local authorities are left to clean up the resulting messes. That includes the aftermath of Carlile's death. As Nussbaum and Voreacos report, "Police say that Carlile's murder was probably motivated by a series of complex business transactions that 'went bad.'" The investigation is ongoing.
Before it's here, it's on the Bloomberg Terminal.
LEARN MORE