GM's Barra Grilled Again on Lethal Car Flaws
By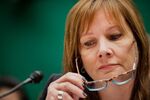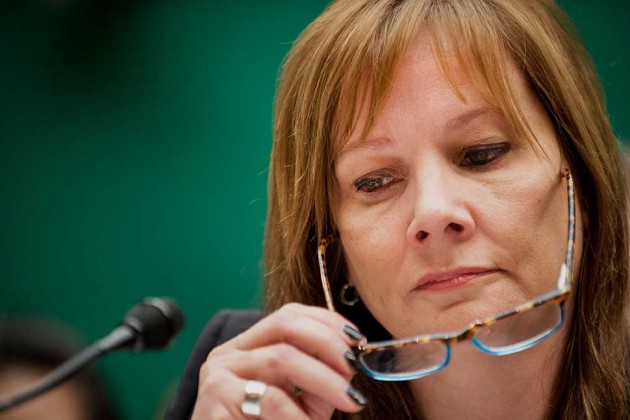 General Motors Chief Executive Mary Barra returned to Congress for more of the third degree today, taking heated questions about her company's fatal indifference to flaws in the Chevrolet Cobalt and other vehicles. At least 13 deaths and 54 accidents have been attributed to an ignition switch that can easily slip out of the "on" position while driving, cutting power to airbags and other features just as a car is crashing. It took GM more than a decade to recall cars.
Barra appeared before the House Committee on Energy and Commerce two months ago but declined to address several questions because an internal investigation was still under way. General Motors released the results of that study, conducted by former U.S. Attorney Anton Valukas, last week, and he appeared beside Barra at the hearing.
Lawmakers criticized GM's "culture of secrecy," in which mounting evidence of problems with the ignition switch were greeted with shrugs, indolence, and buck-passing. Barra repeated some of her comments from June 5, when she discussed the Valukas team's findings with employees, again calling the report "extremely thorough, brutally tough, and deeply troubling."
Committee Chairman Tim Murphy (R-Pa.) and Representative Jan Schakowsky (D-Ill.) both referenced Bloomberg Businessweek's cover story, out today, on Courtland Kelley, a whistleblower who sued the company in 2003, alleging GM was dragging its feet addressing problems with its cars and trucks. Kelley's case was dismissed on procedural grounds, and his career went sideways. A GM safety inspector told Valukas's investigators that he didn't push harder on concerns with the Cobalt because he'd seen Kelley pushed out of his job.
The Valukas report paints a picture of a corporate bureaucracy that never connected the dots on the Cobalt ignition-switch problem; Kelley's ordeal shows that GM was not just indifferent to safety concerns, but sometimes also actively hostile. In a deposition, a GM lawyer grills Kelley for speaking up about fuel spraying dangerously from trucks, because his job description was limited to cars.
During today's hearing, Murphy asked Barra if Kelley was still at GM.
"Yes, he is," Barra said. "And actually he's raised issues, and we are actively investigating as part of our 'Speak Up For Safety' program."
"It sounds like he decided not to speak up," Murphy said.
"Well, he is now, and we're taking it very seriously," Barra said.
Before it's here, it's on the Bloomberg Terminal.
LEARN MORE