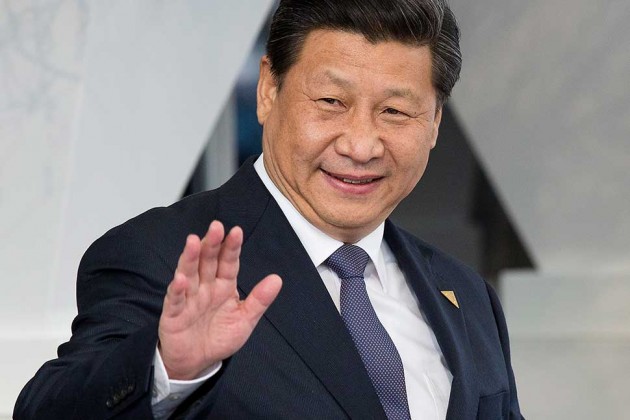 After reading environmental historian Vaclav Smil's 2013 book, Making the Modern World: Materials and Dematerialization, Bill Gates recently tweeted that "the most staggering statistic" in the book is this: "China used more cement in the last three years than the U.S. used in the entire 20th century."
China's rapid urbanization is not only gulping up cement, but also water and energy. On Friday, China's President Xi Jinping told a government meeting that development of nuclear energy should be accelerated. "By adopting top international standards and ensuring safety, China should lose no time in constructing nuclear power projects in eastern coastal regions," Xi said, as state-run Xinhua newswire reported.
At the end of 2013, China's 17 operational nuclear power plants were generating about 2 percent of the country's total energy, according to Xinhua. But Ye Qizhen, an expert in nuclear energy at the Chinese Academy of Engineering, told the newswire that China should aim to get 10 percent of total energy from nuclear power.
While China suspended approving new nuclear plants in the immediate aftermath of the 2011 Fukushima disaster in Japan, China's State Energy Commission announced plans in April to deploy an additional 8.6 gigawatts of nuclear power capacity, reported China Daily.
One of China's nuclear power "moonshots" is a large research program in Shanghai to develop nuclear energy from thorium, as opposed to uranium. The effort is led by the politically powerful Jiang Mianheng, son of former leader Jiang Zemin. In 2012, Jiang told the Thorium Energy Conference: "China is the second largest economy in the world, [but] China is still in the stage of urbanization … which gives rise to huge demand for materials."
Before it's here, it's on the Bloomberg Terminal.
LEARN MORE