Why Adele Videos Could Disappear From YouTube This Week
By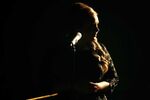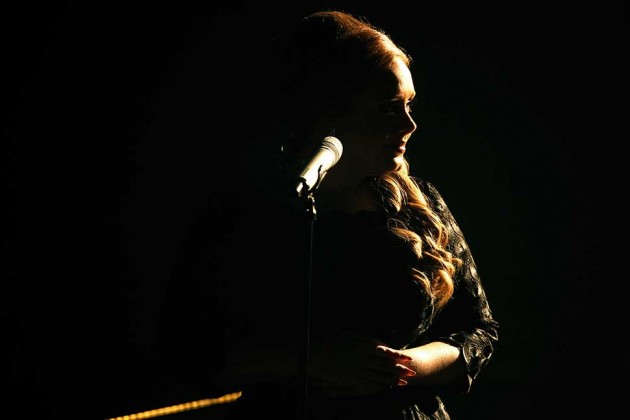 A simmering dispute between Google and independent record labels could result this week in the disappearance from YouTube of Adele, the Arctic Monkeys, and additional artists signed to smaller labels.
YouTube is in the process of creating a paid subscription service to go alongside its existing service, and the online-video giant has been negotiating deals with artists. This would seem a good thing for the music industry: Labels make more money when fans listen to songs on paid subscription services than they do when fans use YouTube as a free music player.
For the most part, labels are on board with the plan. YouTube says 95 percent of artists have signed deals. But the fight over the final 5 percent is getting nasty. A number of indie labels are holding out because they don't like the terms they've been offered, and songs that aren't covered by the new streaming service will soon be removed from YouTube altogether.
User-generated videos featuring those songs will still be available to YouTube users, but artists would stop making money from them. Google currently identifies those videos and gives a portion of the ad revenue to the labels that hold rights to those songs. If the impasse remains, artists say they won't be able to earn ad revenue from user-generated videos that use their songs. In essence, the video service would revert back to the days when musicians complained that the video-sharing website was freeloading on their copyrighted content.
Trade organizations that represent independent labels in both the U.S. and Europe have asked for government intervention. YouTube is "attempting to force contract terms upon the independent sector,"  wrote Rich Bengloff (PDF), president of the American Association of Independent Music, in a letter to the Federal Trade Commission. He described the terms as "significantly inferior to those offered to the international non-U.S. owned 'major' record companies," much bigger rivals such as Sony and Universal.
Critics see the removal of content from YouTube is an abuse of market power, and it certainly bears similarity to Amazon's removal of content from Hachette Book Group and Warner Home Video during ongoing business disputes.
Google frames it as a usability issue. The YouTube subscription service will be integrated into the existing free service, allowing people who watch a video to access various features directly from that page. If a song that isn't included in the service is played, those features won't work. There are seemingly other solutions to this problem—YouTube could, say, remove the extra features from unlicensed songs—but this is the path Google has chosen.
The company argues that the service will be a good deal for the music industry. Here's how a YouTube representative explained the decision:
"We're adding subscription-based features for music on YouTube with this in mind—to bring our music partners new revenue streams in addition to the hundreds of millions of dollars YouTube already generates for them each year. We are excited that hundreds of major and independent labels are already partnering with us."
The conflict is wrapped around a further source of tension in the music industry: the outsized market power of the biggest labels. As Bengloff sees it, YouTube decided on a total amount of money to distribute to record labels and then Sony and Universal threw their weight around to get more than their fair share. This means that a song could make more per stream if Sony owns the rights to it than if, say, Domino Records owns the rights.
"The only differentiation in pay should be based upon consumer demand for the music, e.g., the number of streams each receives, not the ownership company," Bengloff wrote in his letter to the FTC.
Before it's here, it's on the Bloomberg Terminal.
LEARN MORE