Jenny Lee: The VC With an Eye for China's Rising Tech Giants
by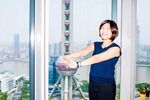 When China's hottest tech startups are looking for investors, many turn to Jenny Lee. She's a managing partner at venture firm GGV Capital, which was an early backer of Chinese online shopping behemoth Alibaba Group. Based in Shanghai, Lee led the firm's investments in YY, China's $3 billion social network, and UCWeb, the country's largest mobile browser, which Alibaba announced on June 12 that it's acquiring for an undisclosed amount and where Lee is a director. She also kicked some of her own money into smartphone maker Xiaomi, by far her most profitable investment.
Lee, 42, was born in Singapore, where her father worked as a teacher and her mother stayed at home with the family, which lived in public housing. In 1991, Lee packed two bags and boarded a plane to Ithaca, N.Y., to study electrical engineering at Cornell University. She returned home after school to work for Singapore Technologies Aerospace, where she spent four years retrofitting fighter jets before returning to the U.S. to get her MBA at Northwestern University. Lee moved back to Asia in 2001 to work for Morgan Stanley in Hong Kong and later became vice president in Hong Kong at Jafco, Japan's largest venture firm. In 2005, GGV Capital, based in Menlo Park, Calif., approached her to set up a base in China for the Silicon Valley investment firm.
Internet usage in China is growing fast, and the proliferation of smartphones seems to be accelerating the trend. How is this shaping the type of companies created there?
PC usage is really tapering off—in fact, declining. Mobile is clearly the first screen. Tablets are going to create a new class of companies around enterprise. Tablets are best used to replace your laptop for productivity at work. Enterprise-first mobile companies will start to take the center stage.
But software piracy has been a big issue in China. Microsoft has struggled to persuade even some state-owned companies to buy Office. How do you persuade Chinese to pay for stuff?
For work, if the product is good, there is a paying tendency. They may not pay for the base Office version—and that's changing, by the way—but they will pay for value-added services. I think Microsoft is adapting. For basic services, maybe it doesn't make sense to pay. But if you work with a PowerPoint and you want to be able to share it with an audience, or you want to be able to project it into the cloud, for example, then you think about a situation where you exchange virtual currency to pay for specific value-added services that you want. So I think there are ways to get the users to pay.
You're based in Shanghai, but you spend a lot of time in Silicon Valley. What are some differences between companies in the East and West?
The world is global. Silicon Valley and Shanghai to me are kind of the same ecosystem. They are more similar than different. One of the most common questions we hear today is, "How can I take my model to the other side?" U.S. companies always come to us and say, "I am doing this in the U.S. Should I be doing it in China first?" If you're an entrepreneur, you're no longer just thinking "my hometown." Some of them come from the point of: "If I don't do this on a global basis first, someone is going to copy me." I'm sitting in China; somebody is going to copy me in the U.S. I'm sitting in the U.S.; somebody is going to copy me in China.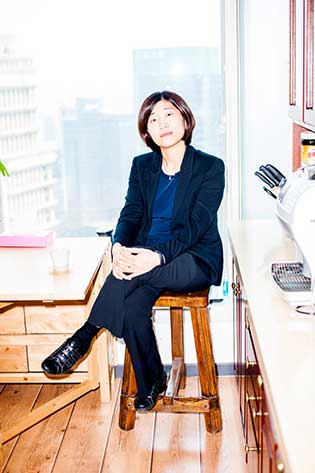 Chinese entrepreneurs worry about being copied by Silicon Valley?
Yeah, increasingly. That's why you have a Xiaomi, which wants to go international because there's so much press coverage about copying the business models in the West.
What other things can the West learn from China?
It's really about business models. How about virtual items online? Why be dependent on advertising? Huge platform, lots of users, lots of content, lots of games. Why not the Tencent model?
The monetization technique in China cannot just be advertising-supported. The China population is actually a paying population. They pay for games, things that they don't even need. They pay for virtual items so they can look like a duke. They drive a virtual BMW to a concert that's all online. They can pay. This is the young generation. For them, do I line up, get stuck in traffic, buy a 300 renminbi ticket, be stuck in auditorium? Or can I do that for 100 bucks and look like a king online?
So the time has changed, and therefore, if you have users, any company should try to monetize through various ways. That's how we push our CEOs when they say, "Well, this is how the West does it." We say, "Let's see if the East can do it better."
How is government censorship shaping China's Internet industry?
If you deal with content, whether it's video, even live entertainment, it has to be your No. 1 priority from the company's perspective. Yes, margins may be lower because [companies] need to hire larger internal censorship teams. You need to have teams that will look at the content, monitor the content, for political or pornographic materials. And part of the key to all Internet companies in China is the GR division, government relations. In China, you better have a GR. Then you have to communicate. You have to have constant communication with all the different bodies to make sure that you are playing by the rules. This applies even to international Internet companies thinking about going into China.
Long term, though, we believe the government has an open attitude. Occasionally they want to flex their muscles to show that when they choose to, they can do it. But in general, the attitude is open.
How do tech entrepreneurs in the U.S. and China differ?
Entrepreneurs in the U.S. know the space. When we meet them, they understand venture. They understand what a VC does. They understand the terms. They know how to negotiate terms. They, in general, are a more sophisticated group in interacting with venture capitalists. In China, they can be a bit more awkward. They don't know what to do. No matter how much they read about the industry, they just haven't done it before. The U.S. entrepreneurs I've seen—oh, these guys are great. They go out there, they talk, they sell. They're marketing guys; they're marketing CEOs.
What are the challenges facing women in China's tech industry compared with Silicon Valley?
There's no difference. Whether you're a woman or you're a guy, the challenges you face in the entrepreneurship side in doing a startup or in the venture side, there's no difference. It's not harder, but it's not any simpler. In the venture industry, gender doesn't matter because your single most important measurement is whether you can ring the bell, meaning that you can find, invest, manage, and exit a company at good multiples for the investor. That metric is no different whether you're male or female. You measure it the same. Actually, for a startup it's the same. For a startup, whether you are a lady CEO or you're a male CEO, in the end you have to learn to create the vision, build a team that can follow you, and be able to execute on the business model.
But do women face more institutional bias along the way?
China is a nation that is quite fair. It's weird, right? I've spent 13 years in China. It's one of the most fair societies compared to other Asian societies. I used to work for a Japanese firm before. I spent time in Singapore. But in China, there is no glass ceiling to a certain extent. In fact, women may be more well-regarded in certain cities. They're known to be better bosses.
Does Chinese culture embrace entrepreneurship and the risks associated with starting a company?
I would say the answer is yes, and it's getting better. It changes. Ten to 20 years ago, there was some cultural bias: Go work for a large company. First, go work for an international company, and then, oh, maybe go work for the domestic brands. And now, they're like, "Oh, you've got to go for startups because look at Jack Ma. Look at Pony." These are guys with no background. These are guys who, through their own sheer efforts, have created not just millions but billions in wealth, and not just for themselves but for the country and for their employees. And so there are enough role model examples that are out there that's inspiring a lot of the Chinese to innovate.
Before it's here, it's on the Bloomberg Terminal.
LEARN MORE